WORLD CLASS DENTISTRY
ROOT CANAL TREATMENT
Our combined technology, expertise, and quality
patient care will have you feeling your best in no time.
Call today at our U.S.A number
(619) 409-2396
We are just a 5 minute drive from the border

About our Clinic
In TJ Endodontics we focus on root canal treatment therapy. Your dental health is my true passion, and I always make sure that our patients not only get the best treatment but also feel safe before, during and after your procedure.
I personally address all of your concerns and stay on top all of the details to make sure you get an amazing experience. Please feel free to contact our team to answer any questions and to schedule an dental appointment. I´ll be looking forward to getting you the smile you deserve.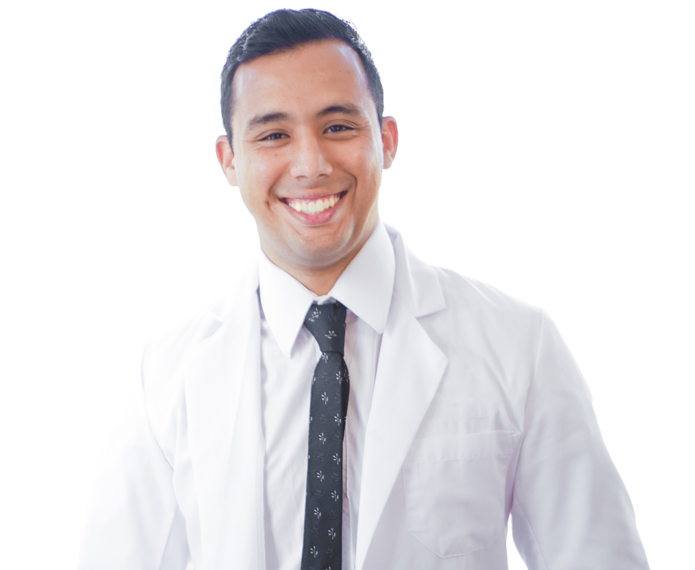 Raymundo Herrera Hernandez
00:29 16 Sep 20
Fuí aHacerme una endodoncia con el Dr Alex Alvarez referido por mi dentista y puedo decir 1.- consultorios impecable de limpio2.- Todo el personal de recepciòn y asistentes muy amables3.- El Dr Alex Alvarez muy hàbil inspira mucha confianza y muy pràctico no sentí nada durante el procedimiento ni despuès. Totalmente recomendado👌🏻

Leticia Gaona
22:49 11 Sep 20
Llegue por un diente quebrado y me pudieron atender al día siguiente, la doctora Isabel me hizo mi revisión, plan de trabajo y unas semanas después ya tengo una endodoncia y corona nueva 😁. Todo el equipo de trabajo es muy atento, profesional, las instalaciones y equipo de trabajo de 1ra, se nota la pasión hacia su trabajo, totalmente recomendados 👌🏼😊

lourdes coronel
18:08 11 Sep 20
Today I had an appointment at this Dental ClinicI was very nervous at beginning but the staff is amazing front desk Claudia great attention, the Drs starting the evaluation letting me know everything I need, explaining the treatments, I had a root canal done by Dr Alvarez he is amazing no pain it all. I had a great experience the best of all it is I I'm able to keep my tooth thanks Tj endodontics

Krystal Vazquez
05:49 10 Sep 20
Great experience. The staff is amazing! The receptionist is very friendly and welcoming, and is always accommodating to any needs me or my husband had. And all the doctors and assistants are amazing too. Very knowledgeable and friendly. I can tell that the staff is truly concerned by my needs as a patient. The clinic is also always clean and well equipped! Thank you all for providing amazing service

Quedé muy conforme y feliz con mi tratamiento realizado, excelente trato, muy profesionales desde recepción hasta el momento de estar en el sillón dental. Muy amables y excelente equipo de trabajo. Recomendados 👌

Cristhian Medel
01:13 08 Sep 20
I had a great experience in tj endodonticsThey did my full evaluation and cleaning. I had to do a root canal treatment Dr alvarez explaing me everything and he did a great job im out of pain im able to keep my tooth i strongly reccomend this team of great dentist everyone make you feel welcome thanks tj endodontics!

Omar Bermudez
00:07 08 Sep 20
I came to Tj Endodontics for a root canal procedure on one of my molars. I've to say that I was very impressed with the professional service that they provide once I arrived to the dental office. Dr. Alex is very servicial and professional on his matters and always taking care about my integrity and health. I didn't feel any pain on this procedure that usually people thinks are painful. at the end, my experience with Dr Alex and TJ Endodontics was exceptional and if I need to recommend a dental office in Tijuana for sure will be them. I just follow them on their social media pages and shared some information with friends and family. Thank You Dr Alex

Angel Aguilar
17:52 07 Sep 20
Excellente trabajo y muy profesional todo.

Aldair Herrejón-Andrade
01:11 04 Sep 20
I really enjoyed my experience at TJ Endodontics. Everyone is responsible and super friendly. The place looks always clean, and they take the proper precautions due to the current pandemic. I would definitely recommend this place.

Mireya Arellanos
18:17 24 Aug 20
im very please with the attention at this Dental Clinic I had a dental emergency that make visita tj endodontics they did a couple of root Canals and I only have a weeks to complete the 3 root Canals and crowns they did it on time thanks to the team of tj endodontics Dra Isabel, Dr Alex and Dra Larissa I will recommend this clinic

Claudia yanez
03:33 22 Aug 20
I went to TJ Endodontics to get some crowns done and since the entrance to the dental chair everything was impeccable and the staff were really friendly. Dr Larissa was my doctor and she made me feel really comfortable and she explained my treatment really well. I didn't have any pain at all. The office has great technology and they work with great quality material. I will definitely come back to follow up my treatment

Elizabeth Lopez
02:09 19 Aug 20
The best Dental Clinic I've gone to so far in Tijuana! Dr. Alex and his team have good strong work ethics. They were able to do an amazing Root Canal. First thing they did when I got there was greet me and welcomed me with a smile😃 and explained detail by detail step by step on what they were going to do on my tooth. I highly recommend Tj Endodontics 👌. Go check them out, your gonna love them and their professional, astonishing work! 😉👍

ricardo bedoy
02:02 19 Aug 20
Highly recommended, excellent customer service from everyone working at Tj Endodontics.I have had visit many clinics in Tijuana and San Diego and this is one of the most clean and with the best equipment.Muy buen recomendado, todos los que trabajan en Tj Endodontics son muy amables con los clientes.He visitado muchas clinicas en Tijuana y San Diego y puedo decir que esta oficina es de las mas limpias y mejor equipadas.

rosa gonzalez
20:05 10 Aug 20
Hola mi nombre es Rosa Maria Gonzalez bueno yo estoy muy agradesida con el doctor Alex Alvarez por el gran trajao que hiso en mis dientes. Se lo recomiendo al cien porciento!!!

Ernesto Dozal
18:54 06 Aug 20
VERY NICE INSTALATIONS DR ALEX ALVAREZ DID A GREAT JOB DOING A ROOT CANAL IN ONE OF MY UPPERS MOLARS PAINLESS TREATMENT AND HES TEAM I STRONGLY RECCOMENT ROOT CANALS HERE THANKS TJ ENDODONTICS

luisanna valenzuela
23:08 05 Aug 20
Excelente servicio, muy buena atención e instalaciones.

ANA MARIA RODRIGUEZ - LOPEZ
20:05 05 Aug 20
Excelente atención y servicio, totalmente recomendado.

Mariana Cuevas
21:54 04 Aug 20
Muy buena atención muy amable el Dr. Alejandro y su equipo quede muy conforme con su excelente trabajo muchas gracias lo recomiendo ampliamente

david urrutia
18:16 01 Aug 20
Muy buena atencion y sus intalaciones son muy limpias, el doctor Alvares te trata muy profetional, se los recomiendo.Very good attention and its facilities are very clean, Dr. Alvares treats you very professionally, I recommend them.

Sergio Morales
02:00 30 Jul 20
Muy buena atencion de todo el personal, y sobre todo el profesionalismo del dr Alejandro en su especialidad no cabe duda muy buen endodoncista mis mas sinceras recomendaciones para cualquier tipo de tratamiento

Excelente atención, amabilidad y respeto, además de excelentes instalaciones muy limpias...Resolvió mi caso... tenía un fragmento de instrumento en una de mis raíces y no me habían dado buen pronóstico... creí que perdería mi molar... el Dr. Alex Alvarez logró retirar el fragmento exitosamente ... 😁👌🏻Excelente trabajo doc .. muchas gracias 😷👍🏻

Andres Gutierrez
23:46 28 Jul 20
Gran atención de parte de la Dra. Acosta, excelente atencion de todo el personal y sus instalaciones son impecables.

Marisela Lpz
16:53 28 Jul 20
Después de pasar tanto tiempo con dolor en un diente frontal y de haber consultado a mi dentista me recomendó hacer cita con el Dr. Alejandro Alvarez, Endodoncista quien me atendió súper bien, me explico cada paso en lo que trabajaría, súper contenta por ya no tener dolor en mi diente.Gracias Dr. Alex.

Shabnam Naghavi
17:11 21 Jul 20
I really enjoyed my experience at TJ Endodontics. The office is clean/modern and located close to the border making it easy to cross from the US and parking is ample. Big thanks to Dr. Alex, Dra. Monica, Maite and Claudia for being so kind, supportive and professional during all my appointments. I had a teeth cleaning, examination, re-filled about 6 cavities and replaced a crown. I highly recommend them; even my mom started her dental treatment with them! I look forward to my next teeth cleaning.

Exelentes doctores con tecnología de punta. 100% recomendados.

Carlos Aguirre
17:43 12 Jul 20

Arlincita Zavalita
17:09 11 Jul 20
MUCHAS GRACIAS DR.ALVAREZ,IM VERY HAPPY , FOR ALWAYS TAKING CARE OF ME AND MY FAMILY'S TEETH,THANKS TO YOU ME AND FAMILY HAVE HEALTHY TEETH. I HIGHLY RECOMMEND HIM,HE'S A GREAT DOCTOR,IT'S A PLACE VERY FRIENDLY AND CLEAN AND A GREAT TEAM THAT HE HAS WORKING WITH HIM...THANKS TO THE TEAM TJ ENDODONTICS ...

Roxana Flores
23:19 09 Jul 20
My whole life I've been afraid of the dentist but Dr. Alex Alvarez makes it the most comfortable experience as a dental office can be. Highly recommend this place it's only five minutes from the US border making it easy for travelers and it's super clean! 10/10

luis armando belman
19:49 08 Jul 20
Me encantó la atención que te dan en cuanto al tratamiento que necesites, la paciencia y el cuidado que tienen al trabajar en los dientes, en estos tiempos ni se digan los cuidados que tienen en las instalaciones, en cuanto me retiré del sillón sanitizaron toda el área y eso me hizo sentir más seguro y confiado del lugar en donde me atendí, excelente trabajo por parte de la Doctora Mónica.

Mario Aispuro
04:15 07 Jul 20
Muy recomendado, excelente atención y servicio.Muy profesional el dr.Alvarez, me realizó endodoncia, extracción de muela del juicio con excelente recuperación y sin dolor.

Arianna Ramos
19:35 01 Jul 20
Lugar con una excelente calidad y servicio. Super buen trato con los pacientes, excelentes instalaciones, sofisticadas y modernas. El doctor Alex muy amable, atento y profesional. Recomendado.

This is a great place to go take care of your teeth. The team was very professional. Dr. Alex did a great job, I felt that I was in good hands. All the people here were very gentle and kind. They explained very well what was going on. Thanks to Dr. Alex and his great team!

Enrique KIKE
22:27 25 Jun 20

James Brierly
02:35 24 Jun 20

Gisela Llanez
23:23 23 Jun 20
Me dieron mucha confianza fue muy rápido y me sentí muy agusto muchas gracias Dra.yahaira carrillo .😊👍

gisselle duarte coronel
00:46 23 Jun 20
Me encanta la atención que nos dan a los pacientes, todo el personal muy amable y dispuestos a cuidar nuestro bienestar, sobre todo muy higiénico y tomando en cuenta siempre las medidas sanitarias. Excelente 👏🏽

Christian Acosta
01:27 20 Jun 20
I came with dr alex and dr yahaira for two rooth canals, a crown and a dental bridge and everything was excelent, they make me feel very comfortable and always taking care of me, the working stations very neat and the whole places was really nice, excellent custumer service and the quality of what they use really well. I recommend tj endodontics 100%.

Andrea Trillo
20:49 18 Jun 20
Muy bonitas instalaciones y súper limpio, los doctores muy pacientes y explican muy bien. Muy contenta con la Dra. Gambino

SAUL PEREZ
18:07 16 Jun 20

Perla Ramirez
21:45 15 Jun 20
Súper atención, me encanto el trato con los niños, mi hijaDe 6 años muy contenta , ya quiere regresar A su siguiente Revisión.

Lucia Steffano
20:50 10 Jun 20
primero que nada la atencion y responsabilidad que tienen ami me trataron como nunca en ninguna parte y principalmente tienen un gran equipo son muy justos con los precios me tuvieron mucha paciencia pues soy muy nerviosa y tengo precion alta el lugar es muy comodo y limpio para mi fue de muy buen gusto todo esta muy bien del 1 al 10 le pongo un 10 muchas gracias al dr Alenjandro y equipoDios los bendiga

Izaac Jauregui
21:24 08 Jun 20

Ricardo Guerrero
16:32 05 Jun 20
Excelente servicio.Vine aqui con diversos problemas por tratar y muy poco tiempo debido a que debia irme a Alaska.En una semana ya habia terminado absolutamente todos los procedimientos necesarios e inclusive me antendieron en situacion de emergencia.El Dr. Alex y el resto del equipo son extremadamente profesionales y agradables, haciendote sentir completamente en casa.Sin duda, esta es una de las joyas del turismo medico en Tijuana.Muchas gracias a todos!

Morelia Lopez
19:44 02 Jun 20
Excelente servicio, el Doctorado tiene manos mágicas, recomendable muy buena atención

Lili Santos
20:05 31 May 20
Excelente servicio, trato profesional, lo recomiendo ampliamente.Me realize bastates tratamientos de root canals, fillings asi como mis braces treatments

Marylin Villalba
19:47 31 May 20
Dr Alvarez traerme couple of deep cavities he as endodontist was able to avoid me the root canals 2 years later I'm still got my fillings.What I like about this office is that they are so honest, they cared about you ans your teeth.From front desk to the assistants 5 stars for you

Javier Meza
20:06 30 May 20
Dr. Alex is a total professional. After dealing with years of tooth problems, and many dentists. Dr. Alex has gone above and beyond to find the root of my problem. His attention to detail an care for his patients is evident, using state of the art technology. Congratulations on a great team of dentists at TJ Endodontics!! Absolutely a life changer.Javier

Elvira Barron estrada
04:30 29 May 20
I have a few years knowing Dr Alex and Im very comfortable, he made me a root canal, some feelings and a crown. Every procedure was made without pain, the team is so nice and the clinic is always clean, Mayte de recepcionist always makes me laugh!

claudia castillo barron
04:15 29 May 20
Great experience having my root canal and reconstruction.They are great dentist very professional If you come to tijuana looking for a dentistThis is the place 🤗

Leah Mariscal
04:09 29 May 20
I really love the enviroment of this clinic the dentist over here are so kind and very professional. Being at the dentist it can be a very stressfull situaation.But here i had my root canal treatment and crown what a nice experience thsnks dr alex and his team
CUTTING-EDGE DENTAL TECHNOLOGY
For Root Canals Treatment we have one of the main advantages at TJ Endodontics is our commitment to technology advancements, and our investment in the latest and best equipment allows us to offer you most root canal treatments in-house that get efficient results, without the need to rely on external resources. This translates into highly accurate, comfortable and quick procedures that our patients deserve and appreciate.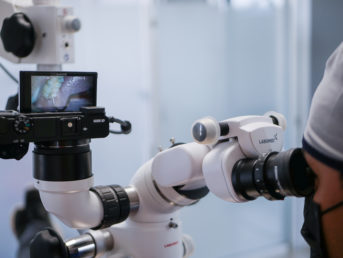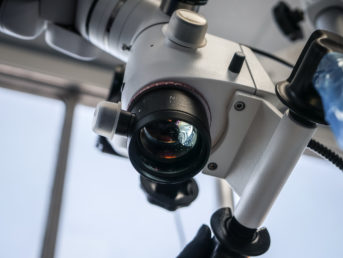 Enjoying your visit
TJ Endodontics, based in Tijuana, Mexico, is strategically located right across the San Diego border, on the corporate-commercial zone of the city.
Of course, as Tijuana is quickly becoming one of the top destinations both for medical and recreational tourism, our staff can provide you with all the information you need to get the most out of your visit. From high-end restaurants, museums, partner clinics and artisan shopping, it´s all minutes away!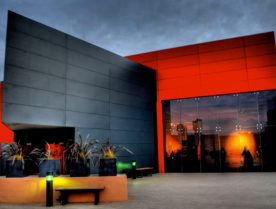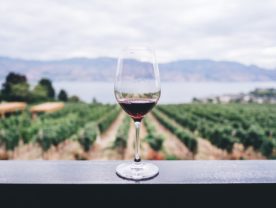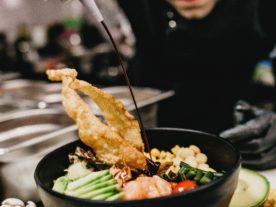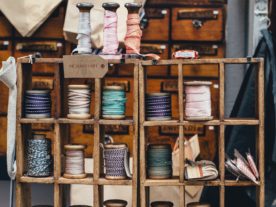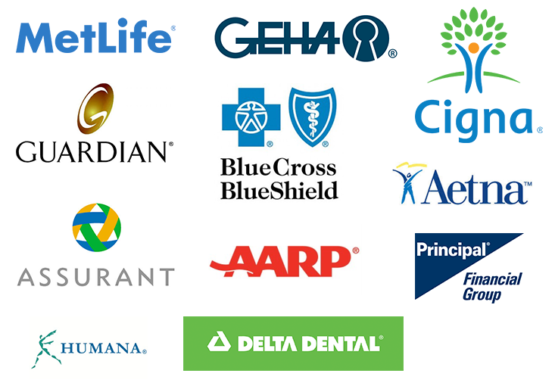 Claim your PPO Insurance!
We accept most organizations! We can help you take advantage of your insurance. Contact us and we´ll go over the details with you to get the most out of your plan.
TJ Endodontics. - 2019 All Rights Reserved.