WORLD CLASS DENTISTRY
ROOT CANAL TREATMENT
Our combined technology, expertise, and quality
patient care will have you feeling your best in no time.
Call today at our U.S.A number
(619) 409-2396
We can pick you up at the border on the Mexican side for Free!
We are just a 5 minute drive from the border

About our Clinic
In TJ Endodontics we focus on root canal treatment therapy. Your dental health is my true passion, and I always make sure that our patients not only get the best treatment but also feel safe before, during and after your procedure.
I personally address all of your concerns and stay on top all of the details to make sure you get an amazing experience. Please feel free to contact our team to answer any questions and to schedule an dental appointment. I´ll be looking forward to getting you the smile you deserve.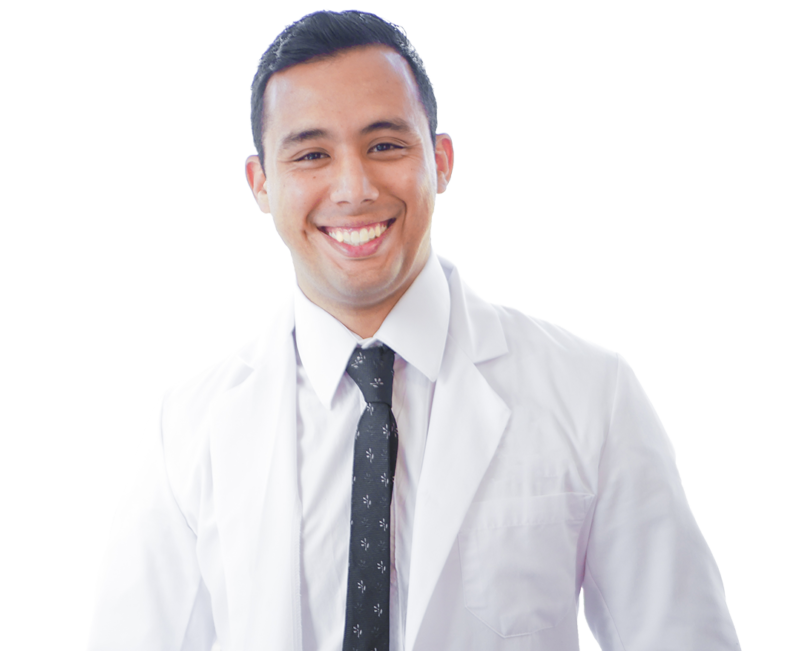 Ihsan Jabbar
18:32 05 Mar 21
I really recommend this dentist. Dr. Alex goes the extra mile to make sure you get the best treatment.I like the friendly atmosphere of his clinic and the way he treats his patients.Now me and my family became his patients.By the way I live in San Diego and I travel to this clinic cause I believe he is great in his field.

Flora Alicia Acosta
23:40 25 Feb 21
Excelente atención por parte de mi doctora Larissa Acosta, personal muy amable, muy limpio todo.. gracias 🙂

Joseph Delgado
20:33 25 Feb 21

LILIAN BORJA
00:02 25 Feb 21

Soumaya Alaya
04:16 24 Feb 21
The best dental care I have ever experienced! Professional, courteous, and friendly staff made me feel like family… would highly recommend to anyone!!! I walk to cross the border, and there is always someone on the other side to pick me up.And same thing on my way home.Today, I needed to get some drugs from the pharmacy, I had someone to assist me with my purchase. Doctors are ANGELES. They know that I come from quiete a trip, so they manage to get as much as possible. FYI: I have a very good insurance coverage in the us, although it doesn't cover my expenses in TJ but all in all, it cost me less then what my co-pay would have been + an extremely pleasant experience with amazing stuff and astonishing skills.

Alma Martinez
05:08 17 Feb 21
Professional, friendly and accommodating staff, follows Covid-19 precautions. Got a dental work done that I was putting off for a long time, excellent work. Highly recommended.🥼👍👍👍

Jesse Cova
21:50 12 Feb 21
I came with a really bad pain in my tooth and as a result i needed a root canal. I was very nervous but the staff made me feel welcomed. The Doctor was great and managed to do my root canal with out any pain. It took about an hour or so to finish the job. 5 stars to TJ Endodontics.

Mónica Teresa Hernández
00:47 09 Feb 21
Excelente atención, personal muy capacitado.

Daisy Aramburo Luna
19:23 08 Feb 21

Rigoberto Razo
04:36 05 Feb 21
I was looking for a dentist in Tijuana and I'm glad that found TJ Endodontics. Dr. Alex and the rest of the stuff are very professional, nice and kind. Since my first appointment when I first walked in they welcomed me very nicely and made me feel comfortable. They cleared and answered all of my doubts and questions I had about the procedure and I'm glad that I am getting treated there.

Yolanda Aguirre
00:12 05 Feb 21
Estuve en un tratamiento en California con un dentista que me hizo una endodoncia que me dejo con mucho dolor.Decidi buscar otro dentista especialista en endodoncia .tuve la suerte de encontrar al doctor Alejandro,el cual me ayudo mucho con la molestia que tenia en el dienteLo recomiendo ampliamenteExcelente servicio y atencion

Marifer Saldaña
22:04 03 Feb 21
Excelente atención en Tj Endodontics en especial la Dra Mayte. Emocionada por iniciar mi tratamiento.

Marcela Tadeo
00:03 03 Feb 21

Roxana Urias
18:29 31 Jan 21
Excelente servicio, recomendado al 100%.

claudia castillo barron
23:57 29 Jan 21
Excelente atención brindada, por parte del personal y de la Dra. Melissa Muñoz tanto para mi, como para mi niña que llego muy nerviosa y salió muy contenta; muy recomendados.

Sylvia Rodriguez Rodriguez
20:33 28 Jan 21
Felicidades Dr. Álvarez por su profesionalismo, atención y gran calidad en sus trabajos. Dra. Singh gracias por la cirugía de periodoncia que realizó ayer en su servidora. Fue extraordinaria y sin dolor!Recomiendo ampliamente TJ Endodontics. Recordemos que el valor mayor no es el dinero, sino nuestra salud. Bienvenidos a TJ Endodontics. Welcome to TJ Endodontics. Willkommen bei TJ Endodontics.

TANIA GAMBINO
03:23 28 Jan 21
My experience at TJ Endodontics was great from the beginning. The team greeted me very nicely, they were very professional, always following the COVID guidelines. I came in for a teeth cleaning, Dra Gambino treated me and she explained every step of the treatment as she performed it so I always knew what was going on and I felt very safe. I was really pleased with the result, I am definitely coming back for future check-ups. Thank you TJ Endodontics!

Ignacio Ronaldo Hernandez
22:46 23 Jan 21

George Peters
21:57 23 Jan 21
If you need dental work this is the place. Clean, friendly, great deal and super easy to get to. This is a must go when you need any dental service's.

William Rios
22:38 22 Jan 21
Excelente trabajo, muy profesionales y tienen muy buena calidad de equipos.

Jorge Rangel
21:15 22 Jan 21

Oscar Daniel López Aguilar
21:27 21 Jan 21

Ana Armenta
22:37 18 Jan 21
Excelente servicio! Y atención todo limpio y amables.

Valery Murguia
22:37 18 Jan 21
Dr. Mayte Gambino me dio un excelente servicio💖💖🦷🦷

Samaria Dombrovsky
01:57 16 Jan 21
If you want quality and a beautiful healthy smile for great prices this is the place for you. The staff are amazing!!! They are patient, flexible with your schedule and very nice. Dr. Yahaira Carrillo is a sweetheart and very knowledgeable on her field. She is very good at everything she does from explaining the procedures performed in your mouth to the quality of her work. She likes perfection so if you go see her expect nothing but the best!

Rosa Plascencia
23:21 15 Jan 21
Really good and friendly service they accommodate me right away . Clean office,clean restrooms .

Ramon castillo
22:57 15 Jan 21

Roman Dombrovsky
21:34 15 Jan 21
I had a great experience with TJ Endodontics clinic in Tijuana, Mexico. Staff is very attentive, polite and courteous. Rooms are spacious and clean. Most importantly quality of work performed is exceptional. You will not be disappointed if you give these guys an opportunity to earn your business! I would highly recommend them to all my friends and family members!

Silvia Savín
02:06 15 Jan 21
Mi experiencia en TJ Endodontics fue excelente. Desde mi llegada al consultorio la atención por parte del equipo fue muy buena y me inspiraron confianza. La Dra. Mayte Gambino realizó un impecable trabajo. Se cumplieron todas las medidas de seguridad.¡Los recomiendo mucho! ¡Gracias!

Leticia Avalos
01:34 15 Jan 21
TRABAJA MUY BIEN EL DR. ALEX ALVAREZ Y LAS PERSONAS QUE LE AYUDAN TAMBIÉN Y ATIENDEN MUY BIEN 1000% RECOMENDADOS TODOS😘🌹🤗💖😊💋🥰👍

Experience was great coming in again for more workEveryone is super nice can't wait to finish my treatment

Liliana Gutierrez
00:24 14 Jan 21

Tabatha Wiggins
19:59 13 Jan 21
Lo máximo!!! Súper recomendados!!Sin dolor, precios justos. Muy contenta con el trabajo de endodoncia con el doctor Alex sin dolor y siempre al pendiente de que me sintiera bien y fascinada con el trato de la doctora Yahaira mi limpieza de dientes lo máximo y me arregló un diente que me quedó Perfecto!!!Gracias!!!

Daniela Torres Garcia
04:46 13 Jan 21
Soy paciente del doctor ALEX ÁLVAREZ desde hace tres años y la verdad que sin duda el mejor dentista ! La atención y cómo te explica cada procedimiento que hará ! Siempre excelente trabajoSu área de lo más limpia ahora en tiempos de covid es lo primordial. Y sus asistentes también muy amables

martha rodriguez
23:10 12 Jan 21
Finally Bless that I got the best Dentist!!They speak fluently English, they are corteus, nice and treat us like a family ,, and besides it's really conveniant cause is very close to the border . I highly recommend Dr Alex and his team .

alfredo morales maldonado
00:07 12 Jan 21

Isabella Alejos
22:38 11 Jan 21
Excelente servicio!! Muy amables y eficaces en su trabajo!👍😊

michelle garcia
01:42 11 Jan 21

Braulio Barron
20:19 10 Jan 21
great endododontist and general dentist in Tijuana I really recommend this dentistry clinic

Sammera Galindo
20:05 09 Jan 21

Jazmin Troncoso
20:01 09 Jan 21
Great Place and Awsome customer service!

Bryan Diaz
19:12 07 Jan 21
The experience here is absolutely amazing!! Couldn't ask for better service or anything I highly recommend this place for root canals they do an amazing job! Dr. Alex and all the ladies that work here as well are extremely nice and great workers!Español—> ¡La experiencia aquí es absolutamente increíble! No podría pedir un mejor servicio ni nada que recomiendo encarecidamente este lugar para los canales raíz, ¡Hacen un trabajo increíble! El Dr. Alex y todas las damas que trabajan aquí también son muy agradables y grandes trabajadores!

Carmen Mercado
01:01 07 Jan 21
visite endodontics por molestias en una endodoncia realizada y ohhh sorpresa me encuentro que no estaba bien realizada por lo que recomendaron este lugar y acudí el dia de hoy quedando maravilla por la atención el trato muy amable y profesional por lo que recomiendo ampliamente el lugar. quedé muy contenta con sus atenciones .🤩🤩🤩🤩

Andrea Trillo
19:26 17 Dec 20
Yo acudí a tj endodontics por un dolor en la muela de un trabajo que anteriormente me realizaron mal en otro lugar,se había infectado una endodoncia y ellos me recibieron con un trato muy amable y realizaron todo lo posible por evitar la extracción, cero dolor y muy pacientes.Seguí mi tratamiento de mi empieza de caries (Dra Mayte gambino) y varias endodoncias (Dr alex Álvarez) y en cada tratamiento los doctores me hacían sentir muy tranquila.Muchas gracias por toda la atención, los recomiendo muchisimo( sobre todo si son muy nerviosos como yo)

I needed an emergency root canal and I couldn't see my regular dentist, boy lemme tell you how fortunate it turned out this way cuz he had missed a *lot* of decay in my teeth which I find out are on the verge of extractions! Enter Dr. Alex, a kind gentleman in a Batman surgical cap, he accessed my xrays, found a few other pressing issues in addition to the emergency. He did the canine root canal, saved the tooth from a crown and it looks beautiful! Dr. Alex put on my favorite music, gave me a TON of anesthetic since I'm a low pain tolerance person, gave me a stress ball and went to work. Quick, thorough, kind, and attentive, always checking in to see how I'm feeling, fabulous! Dr. Monica did the filling, and she gave me a lovely jaw massage afterwards. This is *the* place to get your dental work done. I'm going back in 2 weeks. Thank you guys for rescuing me from certain dentureville hell!

emmanuel gambino
00:09 13 Dec 20
TJ Endodontics was fantastic. This being my first visit and not knowing exactly how to get to the clinic I had to call the office and asked for directions/clarifications. The staff promptly answered the phone and explained where to park and how to get to their floor.As for the actual visit, I came in for a general check-up and to get my teeth cleaned. As for the clinic, it's clean and in a nice area.As soon as I went in they took care for me. After filling the patient intake form they quickly brought me in for my evaluation, Dra Mayte performed the cleaning, and then explained to me what my treatment would entail and what to expect.I'd 100% recommend this clinic to anyone.

Samantha Singh
23:03 11 Dec 20
Best endodontist especialist in tijuana thanks for everything tj endodontics

Carlos eduardo Estrada cardenas
22:49 11 Dec 20
An exelent place to save your teeth, dr alvarez did my first root canal and everything was very pleasant, I highly recommend tj endodontics.

Aaron Arturo Aguirre Osuna
20:27 11 Dec 20
Excelente atención muy agusto, muy profesional usaron aparatos que nunca había visto, el doctor me quito los nervios y duro menos de lo estimado todo el tiempo, muy eficiente, recomendació, cualquier tipo de endodoncia aquí es el mejor lugar para tratarse

Sergio Rubio
05:24 11 Dec 20
I visit this dental clinic to get a rooot canal treatment done, everybody esa amazing, im a very nervous person but they just explaing me every step of the process and we did, i finish all my fillings and avoid a couple of root canals Thanks tijuana endodontics, they are best place for a root canal

Joselin Perez
05:04 09 Dec 20
Super recomendado, en especial a la Dra. Yahaira Carrillo, muy amable y super profesional. Me encanto la atención que tiene hacia sus pacientes.Me inspiro confianza total desde mi primera visita con ella.

Carlos Gonzalez
17:55 08 Dec 20
Quiero agradecer a la Dra. Yahaira Carrillo por sus atenciones, y su gran humor, tienen un buen ambiente en el consultorio. Complete mis tratamientos con la dra yahaira y quede muy satisfecho, excelente dra!Muy recomendada!

raul navarro
03:10 08 Dec 20
Me realicé dos endodoncias, el trato por parte del equipo fue muy bueno y las endodoncias hechas por el dr. Álvarez no me dolieron nada. Equipo muy moderno y todo muy limpio.

ESTEPHANIA CARDENAS
07:11 05 Dec 20
I highly recommend this place, without a doubt it has the best dentists in town, thanks to Dra. Gambino for her excellent work

gilberto ramos
04:18 04 Dec 20
I has a Nice experience at the dentist with tris clinic thanks to everybody

iris chadai salazar
00:04 04 Dec 20
Excelente servicio, la Dentista Yahaira Carrillo me dio seguridad y confianza en consulta.

Nereida De La O
23:27 03 Dec 20
El día de ayer acudí a la clínica en donde me atendió la Dra Gambino la cual fue muy atenta desde el principio me explico todo el procedimiento paso a paso y me sentí excelente después del tratamiento.

Nicole Hurtado-Savin
21:25 03 Dec 20
I had a great experience at TJ Endodontics, I was treated by Dr. Gambino and she was really thorough and detail oriented in her work! The whole staff and team at TJ Endodontics was extremely friendly and really advanced technology wise. I can't wait to come back here for my next treatment, I know I am in the right hands! Make sure to request Dr. Gambino for your next visit, she was fantastic!!

Betza Rodriguez
20:46 03 Dec 20
Muy buena atención, gracias a la Dra Mayte por su trato! Quede encantada! 100% recomendado.

luisanna valenzuela
20:08 03 Dec 20
Excelente servicio, muy buena atención e instalaciones.

Ashley Bailon
19:54 03 Dec 20
Dr. Mayte, Thank you very much for assisting me, she is very accessible and professional. I will recommend her a lot and I will schedule my appointment as soon as possible, I really liked it👍🏻 🦷

Paola Alvarado Savín
19:44 03 Dec 20
Vine recomendada a la clínica tj Endodontics y quede muy contenta con mi visita. Agende cita con la Dra Mayte y el trato fue muy amable! Regresare pronto!

mayte gambino
19:28 03 Dec 20
Had my root canal today, worried about the treatment but all good. No pain, even fell asleep. Ready for my crown.

Jorge Alejandro Alvarez Barron
18:51 03 Dec 20

Armida Lope
19:57 01 Dec 20
,Mi experiencia con el Dr. Jorge Alejandro Alvarez fue maravillosa, lo recomiendo ,hizo muy buen trabajo y tuve muy buena experiencia. Armida Lope.

Jose Barron
22:51 30 Nov 20
I came all the way from acton california i was having a lot of pain i search online for a root canal specialist in tijuana.From the momment i got in i felt very welcome friendly staff they help me with my root canal treatment, it was great no pain im out of pain i got my teeth clean i can t say more i thinks is the best dental clinic in tijuana Thanks to everyone

Lorena Quevedo
22:13 30 Nov 20
Me gusto la atencion y servicio que recibi con mi dentista Dr. Alvarez y su equipo, muy profesional y atento a que estuviera siempre comoda al ser atendida, sus asistentes muy amables y atentas, recomiendo esta clinica dental por su profesionalismo y atencion.

ALEJANDRO VILLASEÑOR S.
07:37 28 Nov 20
Excelente servicio, hace 4 años que me realice una endodoncia y todo perfecto , lo recomiendo al 100

Paula Nuñez
04:19 28 Nov 20

Esmeralda Rose
03:30 27 Nov 20
Best dentist I have ever been to. Flew all the way from Austin just to get my root canal done and I am very happy with the results. Dr. Alejandro was able to give me a dental plan with great prices. I definitely will be coming back in 2021 to finish my entire dental plan. Doctor was very knowledgeable and confident in his work which made me feel very comfortable and trustworthy of him. Assistants were very funny and sweet as well. definitely recommend!!!

Queta talamantes
22:13 19 Nov 20
El llegar al consultorio es una experiencia fabulosa en todos los sentidos, una sensación de confianza y sobre todo una limpieza increíble. Mis felicitaciones por ser unos profesionales en su trabajo a la Dra Mayte Gambino, Dr Alex Álvarez y a Claudia por sus atenciones. Un lugar donde pueden realizar todos los trabajos necesarios para que tu dentadura quede al💯. Felicidades por tan excelente trabajo

Margo Roja
20:39 18 Nov 20
Dr. Alex Alvarez is The best on his area in all Tijuana has treated me with great professionalism, especially in my root canal and my crowns, fillings only with the best quality materials. his office it is such a nice practice with all the technology can imagine that only exist in usa he have it on Mexico.I recommend it to my all Friends and family.

Yigal Adato
04:39 16 Nov 20
I woke up on a Sunday morning with excruciating pain and I was going crazy. I took some pain meds and wanted to see if I could see a dentist on Monday morning. I called around and went in and they told me I need a root canal asap. I called around and got pricing and it was insane. Someone recommended that I go down to Tijuana to see what could be done.I called TJ Endodontics after seeing their reviews and made an appointment for the same day. I went in and Dr Alex and his crew were amazing.They took their time to make sure my infection was cleaned out, explained the whole process, and really gave me incredible service.I am a business consultant and rarely do I see businesses really go over the top for clients and these guys do just that.If you need dental work, you have found the top of the class.

Edgar Martinez
03:11 16 Nov 20
I came to tijuana for a root canal treatment i was looking for a good endodontist in tijuana search on the web saw the reviews took the risk I did a good decision everybody make feel welcome front desk Claudia Dr Alvarez and Dr Larissa help me with my treatment I'm out of pain was able to save my tooth thanks TJ ENDODONTICS

Alan Vargas
18:56 07 Nov 20

Very friendly staff! All the way from the receptionist to the Dentists. I traveled from my home state in Colorado and paid less than a 3rd of the price I was quoted for, in the US, for the work I needed .Very professional. If you need an endodontic procedure this is a great place. I can honestly say as a nervous person the experience was very good. They play music in the background, constantly check on your comfort level (in English) and provide local anesthetics. They even had a weird squishy toy named "Panchito" to ease my nerves LOL. I had a root canal including the crown, retreat, and even an implant here. So I can tell you by experience this place has high standards, is clean, and I was told they accept American insurance (PPO).

Santa Hernan
07:24 06 Nov 20
Fue un trato muy bueno las instalaciones estan muy limpias me senti muy comoda y el servicio es excepcional lo recomiendo al 100 % 👌

Kirit Patel
00:31 06 Nov 20
The Doctor is great, office staff is very friendly .To day I have root canal in my # 4 teeth , Doctor did great job, he did his work very carefully, and check every point that his work is perfect and do not get any pain to me.

Pascal Reyes
20:29 04 Nov 20
Acudí a Tj Endodontics por unos problemas que tuve en mis dientes, uno de ellos se me astillo y el otro se me quebró a la mitad me recomendaron este consultorio por tener muy buenos dentistas y un muy buen servicio de atención.Cabe mencionar que el trato fue muy bueno desde la entrada (recepcionista) hasta la atencion y modo de trabajar del Dr. Alejandro Alvarez. Quedo contento con el trabajo que me hicieron y si llegara a necesitar atención dental sin duda regresaría a TJ ENDODONTICS.

Jorge Alberto Arce Severino
23:17 30 Oct 20
Excelente atención médica, con intrumental de vanguardia, y cómodas y modernas instalaciones.

Abigail Andrade
22:10 30 Oct 20
Excelente servicio, muy profesionales. El doctor Álvarez atiendio mis llamadas de inmediato y por chat también. Lo recomiendo ampliamente. Gracias a todos los doctores por su atención.

Eva Fierro
00:25 29 Oct 20
Excelente trato por parte del dentista Alex y su equipo de trabajo. Intervenida para que me realizara un re-tratamiento de endodoncia de una infección bacteriana. Tiene excelente equipo biomédico, excelente conocimiento para resolver problemas médicos y mucha práctica, un trato muy profesional. Completamente recomendado.

Kelli Page
22:06 26 Oct 20
Thanks Dr Alex, you solved my root canal problem, when I thought there was no hope. My other dentist warned me I might not be able to save the tooth and yet you were able to do a very difficult repair and clean up. I know it was a challenge, and thank you also for helping me calm down from so much anxiety and nervousness. Your confident and patient attitude and taking time to listen to all my nervous concerns helped me breathe and relax as much as possible.

dario vargas
20:49 24 Oct 20

Leticia Garcia
21:52 15 Oct 20
great attention from the momment you get at front desk to thr chair, i was able to smile again i had years with out smiling now im happy with my new smile.DR ALEX ALVAREZ DID A COUPLE OF ROOT CANALS AND CROWNS thanks tj endodontics

johnny garza
06:22 13 Oct 20
Dr.Alex and his team were very flexible to fit me in for a emergency root canal. He was able to explain and provide me with a treatment plan that works well for me .

Elizabeth Del Valle
20:21 09 Oct 20
Soy una persona que sufre un poco de ansiedad y me sentia nerviosa al venir a hacerme una endodoncia. La verdad me fue muy bien con el Dr Alejandro. Mucha calma, limpieza y amabilidad. RECOMENDADO al 100 %.

Cynthia Cota
00:50 08 Oct 20
Llegue con mucho dolor por una endondoncia mal realizada.Excelente Atención y me ayudaron con mi problema.Muy recomendable!!!!!

Eva Garcia
18:20 07 Oct 20
Excelente atención para los pacientes, instalaciones impecables y modernas personal perfectamente capacitado y sumamente amables 😊

Becky Garcia
18:02 07 Oct 20
Excelente atención en Recepción, atención e instalaciones 😉

suleima lozano
17:15 07 Oct 20
Fui recomendada con el Dr. Alex, mi caso era algo difícil pero después de tres visitas consiguió arreglarme el rootcanal y la cdd es muy profesional y delicado con su trabajo muy contenta con su trabajo! Lo recomiendo 100%

Minimoto Minjarez
23:57 06 Oct 20
primero magnífica atención y el doc Alejandro y el doc Luis magnífica atención y sobretodo siempre al.pediente de uno me voy muy contenta gracias x su magnífica atención

LanceMaggie Palser
06:02 03 Oct 20
I had the BEST experience with Dr. Alex! I needed an URGENT root canal and couldn't get in to see anyone for a month in Colorado. Dr. Alex fit me in his busy schedule in just a matter of days, at a fraction of the cost! He's very personable and it's very obvious that he truly cares about his patients. He understands that no one wants to get a root canal, therefore he's very patient and comforting the whole time he's working on you. The office is also very clean and the staff is highly trained and professional. I definitely plan on seeing him for my future dental needs!I would highly recommend to anyone and everyone!!

Janno Galiste
03:56 30 Sep 20
Wonderful and warm experience with Tj Endodontic and the entire staff are beyond amazing! I would highly recommend to anyone.

Magic Labs
00:49 29 Sep 20
Amazing staff. High-end facilities and very affordable pricing. Dr. Alex Alvarez is very professional and friendly, highly recommended!

nesreen hindi
00:43 29 Sep 20
Dr. Alex and his staff are an amazing team! They are all so sweet and professional. I came in to see him because I had two bad root canal done in the past that got infected and he took me right away and gave me a great treatment plan. Not only did he do an amazing job fixing my root canals they even look great. Now you can't even tell that I have a cap in my mouth. 😊. A great plus is he that he has all the newest tools and machines so you know your getting the best treatment. I would definitely recommend him and his team. And they will be seeing me and family again. Thanks Dr. Alex😊

Muy buen servicio y atencion al cliente. Quede muy satisfecha con el trabajo.

Cesar De Leon
23:09 21 Sep 20
Excelente Sevicio! Tecnología Moderna! Excelentes doctores!

Raymundo Herrera Hernandez
00:29 16 Sep 20
Fuí aHacerme una endodoncia con el Dr Alex Alvarez referido por mi dentista y puedo decir 1.- consultorios impecable de limpio2.- Todo el personal de recepciòn y asistentes muy amables3.- El Dr Alex Alvarez muy hàbil inspira mucha confianza y muy pràctico no sentí nada durante el procedimiento ni despuès. Totalmente recomendado👌🏻

Leticia Gaona
22:49 11 Sep 20
Llegue por un diente quebrado y me pudieron atender al día siguiente, la doctora Isabel me hizo mi revisión, plan de trabajo y unas semanas después ya tengo una endodoncia y corona nueva 😁. Todo el equipo de trabajo es muy atento, profesional, las instalaciones y equipo de trabajo de 1ra, se nota la pasión hacia su trabajo, totalmente recomendados 👌🏼😊

lourdes coronel
18:08 11 Sep 20
Today I had an appointment at this Dental ClinicI was very nervous at beginning but the staff is amazing front desk Claudia great attention, the Drs starting the evaluation letting me know everything I need, explaining the treatments, I had a root canal done by Dr Alvarez he is amazing no pain it all. I had a great experience the best of all it is I I'm able to keep my tooth thanks Tj endodontics

Krystal Vazquez
05:49 10 Sep 20
Great experience. The staff is amazing! The receptionist is very friendly and welcoming, and is always accommodating to any needs me or my husband had. And all the doctors and assistants are amazing too. Very knowledgeable and friendly. I can tell that the staff is truly concerned by my needs as a patient. The clinic is also always clean and well equipped! Thank you all for providing amazing service

Quedé muy conforme y feliz con mi tratamiento realizado, excelente trato, muy profesionales desde recepción hasta el momento de estar en el sillón dental. Muy amables y excelente equipo de trabajo. Recomendados 👌

Cristhian Medel
01:13 08 Sep 20
I had a great experience in tj endodonticsThey did my full evaluation and cleaning. I had to do a root canal treatment Dr alvarez explaing me everything and he did a great job im out of pain im able to keep my tooth i strongly reccomend this team of great dentist everyone make you feel welcome thanks tj endodontics!

Omar Bermudez
00:07 08 Sep 20
I came to Tj Endodontics for a root canal procedure on one of my molars. I've to say that I was very impressed with the professional service that they provide once I arrived to the dental office.Dr. Alex is very servicial and professional on his matters and always taking care about my integrity and health.I didn't feel any pain on this procedure that usually people thinks are painful. at the end, my experience with Dr Alex and TJ Endodontics was exceptional and if I need to recommend a dental office in Tijuana for sure will be them.I just follow them on their social media pages and shared some information with friends and family.Thank You Dr Alex

Angel Aguilar
17:52 07 Sep 20
Excellente trabajo y muy profesional todo.

Aldair Herrejón-Andrade
01:11 04 Sep 20
I really enjoyed my experience at TJ Endodontics. Everyone is responsible and super friendly. The place looks always clean, and they take the proper precautions due to the current pandemic. I would definitely recommend this place.

Mireya Arellanos
18:17 24 Aug 20
im very please with the attention at this Dental Clinic I had a dental emergency that make visita tj endodontics they did a couple of root Canals and I only have a weeks to complete the 3 root Canals and crowns they did it on time thanks to the team of tj endodontics Dra Isabel, Dr Alex and Dra Larissa I will recommend this clinic

Claudia yanez
03:33 22 Aug 20
I went to TJ Endodontics to get some crowns done and since the entrance to the dental chair everything was impeccable and the staff were really friendly. Dr Larissa was my doctor and she made me feel really comfortable and she explained my treatment really well. I didn't have any pain at all. The office has great technology and they work with great quality material. I will definitely come back to follow up my treatment

Elizabeth Lopez
02:09 19 Aug 20
The best Dental Clinic I've gone to so far in Tijuana! Dr. Alex and his team have good strong work ethics. They were able to do an amazing Root Canal. First thing they did when I got there was greet me and welcomed me with a smile😃 and explained detail by detail step by step on what they were going to do on my tooth. I highly recommend Tj Endodontics 👌. Go check them out, your gonna love them and their professional, astonishing work! 😉👍

ricardo bedoy
02:02 19 Aug 20
Highly recommended, excellent customer service from everyone working at Tj Endodontics.I have had visit many clinics in Tijuana and San Diego and this is one of the most clean and with the best equipment.Muy buen recomendado, todos los que trabajan en Tj Endodontics son muy amables con los clientes.He visitado muchas clinicas en Tijuana y San Diego y puedo decir que esta oficina es de las mas limpias y mejor equipadas.

rosa gonzalez
20:05 10 Aug 20
Hola mi nombre es Rosa Maria Gonzalez bueno yo estoy muy agradesida con el doctor Alex Alvarez por el gran trajao que hiso en mis dientes. Se lo recomiendo al cien porciento!!!

Ernesto Dozal
18:54 06 Aug 20
VERY NICE INSTALATIONS DR ALEX ALVAREZ DID A GREAT JOB DOING A ROOT CANAL IN ONE OF MY UPPERS MOLARS PAINLESS TREATMENT AND HES TEAM I STRONGLY RECCOMENT ROOT CANALS HERE THANKS TJ ENDODONTICS

ANA MARIA RODRIGUEZ - LOPEZ
20:05 05 Aug 20
Excelente atención y servicio, totalmente recomendado.

Mariana Cuevas
21:54 04 Aug 20
Muy buena atención muy amable el Dr. Alejandro y su equipo quede muy conforme con su excelente trabajo muchas gracias lo recomiendo ampliamente

david urrutia
18:16 01 Aug 20
Muy buena atencion y sus intalaciones son muy limpias, el doctor Alvares te trata muy profetional, se los recomiendo.Very good attention and its facilities are very clean, Dr. Alvares treats you very professionally, I recommend them.

Sergio Morales
02:00 30 Jul 20
Muy buena atencion de todo el personal, y sobre todo el profesionalismo del dr Alejandro en su especialidad no cabe duda muy buen endodoncista mis mas sinceras recomendaciones para cualquier tipo de tratamiento

Excelente atención, amabilidad y respeto, además de excelentes instalaciones muy limpias...Resolvió mi caso... tenía un fragmento de instrumento en una de mis raíces y no me habían dado buen pronóstico... creí que perdería mi molar... el Dr. Alex Alvarez logró retirar el fragmento exitosamente ... 😁👌🏻Excelente trabajo doc .. muchas gracias 😷👍🏻

Andres Gutierrez
23:46 28 Jul 20
Gran atención de parte de la Dra. Acosta, excelente atencion de todo el personal y sus instalaciones son impecables.

Marisela Lpz
16:53 28 Jul 20
Después de pasar tanto tiempo con dolor en un diente frontal y de haber consultado a mi dentista me recomendó hacer cita con el Dr. Alejandro Alvarez, Endodoncista quien me atendió súper bien, me explico cada paso en lo que trabajaría, súper contenta por ya no tener dolor en mi diente.Gracias Dr. Alex.

Shabnam Naghavi
17:11 21 Jul 20
I really enjoyed my experience at TJ Endodontics. The office is clean/modern and located close to the border making it easy to cross from the US and parking is ample. Big thanks to Dr. Alex, Dra. Monica, Maite and Claudia for being so kind, supportive and professional during all my appointments. I had a teeth cleaning, examination, re-filled about 6 cavities and replaced a crown. I highly recommend them; even my mom started her dental treatment with them! I look forward to my next teeth cleaning.

Exelentes doctores con tecnología de punta. 100% recomendados.

Carlos Aguirre
17:43 12 Jul 20

Arlincita Zavalita
17:09 11 Jul 20
MUCHAS GRACIAS DR.ALVAREZ,IM VERY HAPPY , FOR ALWAYS TAKING CARE OF ME AND MY FAMILY'S TEETH,THANKS TO YOU ME AND FAMILY HAVE HEALTHY TEETH. I HIGHLY RECOMMEND HIM,HE'S A GREAT DOCTOR,IT'S A PLACE VERY FRIENDLY AND CLEAN AND A GREAT TEAM THAT HE HAS WORKING WITH HIM...THANKS TO THE TEAM TJ ENDODONTICS ...

Roxana Flores
23:19 09 Jul 20
My whole life I've been afraid of the dentist but Dr. Alex Alvarez makes it the most comfortable experience as a dental office can be. Highly recommend this place it's only five minutes from the US border making it easy for travelers and it's super clean! 10/10

luis armando belman
19:49 08 Jul 20
Me encantó la atención que te dan en cuanto al tratamiento que necesites, la paciencia y el cuidado que tienen al trabajar en los dientes, en estos tiempos ni se digan los cuidados que tienen en las instalaciones, en cuanto me retiré del sillón sanitizaron toda el área y eso me hizo sentir más seguro y confiado del lugar en donde me atendí, excelente trabajo por parte de la Doctora Mónica.

Mario Aispuro
04:15 07 Jul 20
Muy recomendado, excelente atención y servicio.Muy profesional el dr.Alvarez, me realizó endodoncia, extracción de muela del juicio con excelente recuperación y sin dolor.

Arianna Ramos
19:35 01 Jul 20
Lugar con una excelente calidad y servicio. Super buen trato con los pacientes, excelentes instalaciones, sofisticadas y modernas. El doctor Alex muy amable, atento y profesional. Recomendado.

This is a great place to go take care of your teeth. The team was very professional. Dr. Alex did a great job, I felt that I was in good hands. All the people here were very gentle and kind. They explained very well what was going on. Thanks to Dr. Alex and his great team!

Enrique KIKE
22:27 25 Jun 20

James Brierly
02:35 24 Jun 20

Gisela Llanez
23:23 23 Jun 20
Me dieron mucha confianza fue muy rápido y me sentí muy agusto muchas gracias Dra.yahaira carrillo .😊👍

gisselle duarte coronel
00:46 23 Jun 20
Me encanta la atención que nos dan a los pacientes, todo el personal muy amable y dispuestos a cuidar nuestro bienestar, sobre todo muy higiénico y tomando en cuenta siempre las medidas sanitarias. Excelente 👏🏽

Christian Acosta
01:27 20 Jun 20
I came with dr alex and dr yahaira for two rooth canals, a crown and a dental bridge and everything was excelent, they make me feel very comfortable and always taking care of me, the working stations very neat and the whole places was really nice, excellent custumer service and the quality of what they use really well. I recommend tj endodontics 100%.

SAUL PEREZ
18:07 16 Jun 20

Perla Ramirez
21:45 15 Jun 20
Súper atención, me encanto el trato con los niños, mi hijaDe 6 años muy contenta , ya quiere regresar A su siguiente Revisión.

Lucia Steffano
20:50 10 Jun 20
primero que nada la atencion y responsabilidad que tienen ami me trataron como nunca en ninguna parte y principalmente tienen un gran equipo son muy justos con los precios me tuvieron mucha paciencia pues soy muy nerviosa y tengo precion alta el lugar es muy comodo y limpio para mi fue de muy buen gusto todo esta muy bien del 1 al 10 le pongo un 10 muchas gracias al dr Alenjandro y equipoDios los bendiga

Izaac Jauregui
21:24 08 Jun 20

Ricardo Guerrero
16:32 05 Jun 20
Excelente servicio.Vine aqui con diversos problemas por tratar y muy poco tiempo debido a que debia irme a Alaska.En una semana ya habia terminado absolutamente todos los procedimientos necesarios e inclusive me antendieron en situacion de emergencia.El Dr. Alex y el resto del equipo son extremadamente profesionales y agradables, haciendote sentir completamente en casa.Sin duda, esta es una de las joyas del turismo medico en Tijuana.Muchas gracias a todos!

Morelia Lopez
19:44 02 Jun 20
Excelente servicio, el Doctorado tiene manos mágicas, recomendable muy buena atención

Lili Santos
20:05 31 May 20
Excelente servicio, trato profesional, lo recomiendo ampliamente.Me realize bastates tratamientos de root canals, fillings asi como mis braces treatments

Marylin Villalba
19:47 31 May 20
Dr Alvarez traerme couple of deep cavities he as endodontist was able to avoid me the root canals 2 years later I'm still got my fillings.What I like about this office is that they are so honest, they cared about you ans your teeth.From front desk to the assistants 5 stars for you

Javier Meza
20:06 30 May 20
Dr. Alex is a total professional. After dealing with years of tooth problems, and many dentists. Dr. Alex has gone above and beyond to find the root of my problem. His attention to detail an care for his patients is evident, using state of the art technology. Congratulations on a great team of dentists at TJ Endodontics!!Absolutely a life changer.Javier

Elvira Barron estrada
04:30 29 May 20
I have a few years knowing Dr Alex and Im very comfortable, he made me a root canal, some feelings and a crown. Every procedure was made without pain, the team is so nice and the clinic is always clean, Mayte de recepcionist always makes me laugh!

Leah Mariscal
04:09 29 May 20
I really love the enviroment of this clinic the dentist over here are so kind and very professional. Being at the dentist it can be a very stressfull situaation.But here i had my root canal treatment and crown what a nice experience thsnks dr alex and his team

Noreen Arellano
19:32 28 May 20
Awesome experience! Everyone is very friendly, helpful and honest. I along with my two teen children have all had work done here, from filling new cavities, replacing old cavities, and crowns. All work done with care and for a reasonable price. Thank you Dr. Alex & Dr. Monica

Roger Gana James
23:38 25 May 20
Happy with the results. Highly recommended. Best dentist..thank you Alex.

Esmeralda Naranjo
23:37 21 May 20
100% recomendado el trabajo delDr. Alvarez , todo elpersonal muy amable agradecida por su trato y servicios que son excelentes <3

Leo Hernandez
23:54 14 May 20

maria uribe
20:30 14 May 20
Muy buena atención , el Dr. Alejandro es muy atento junto con la Dra Yahaira , yo tuve limpieza profunda y una extracción de muela de juicio y estoy sanando muy bien ! El Dr es muy profesional y atiende tus preguntas inmediatas!

Zulma Rodriguez
19:53 13 May 20
I had my rootcanal done here, love the girls who work with the Doc! So sweet and friendly. And the Doc did a great job with my rootcanal, had no pain was comfortable the whole time and he was checking in on me all during the procedure.Thank you guys! 😀

Stanislava Panayotova
04:07 11 May 20
This is a great place to go take care of your teeth. The team was very professional examining and providing with solutions by priority. I had to do few root canals and some other procedures and Alex did a great job, I felt that I was in good hands. All the people here were very gentle and kind to me. They explained very well what was going on. Thanks to Alex and his wonderful team!

Berenice Dozal
05:48 05 May 20
Excelente trato y atención a sus pacientes, instalaciones impecables 🙌🏽Muchas gracias Dr. Alejandro por su profesionalismo y atenciones prestadas

Mohamed Elgendy
23:17 04 May 20
Doctor Alex is a very good and professional.He has Magic hands. Pain free from the beginning to the end.Thank you for a great experience super fastVery positive experience all around.

Valencia Rosy
00:48 03 May 20
SÚPER AGRADESIDA 🥰 CON EL DOCTOR ALEJANDRO EN MI EXPERIENCIA ES UN DOCTOR MUY JOVEN Y A LA MISMA VEZ MUY PROFESIONAL 👌🏼Mi tratamiento q yo me Realise fue diseño de Sonrisa 😃 fue casi un año de tener pasiencia y solo confiar q estaba en muy buenas manos el doctor ALEX Tiene mucha pasiencia con cada uno de sus pasientes y siempre trata de dar lo mejor de él para para cada pasiente y no solo eso siempre está al pendiente de cómo te sientes 👌🏼si hay algún problema si todo está bien con tus encías con tus dientes con cual quier trabajo q el té aiga Realisado te manda mensaje para saber q todo está bien estoy súper contenta y agradesida con el doctor Alejandro por q con sinseridad puedo decirles q estoy muy contenta y lo q le sigue con mi Resultado final ❤️🦷💯grasias doctor ALEX Por su entrega a sus pasientes y profesionalismoEl equipo del doctor Alejandro es maravilloso muy amables y atentos siempre todo el tiempo te Resiben con un saludo afectuoso y una sonrisa muy sinsera mil grasias doctoras por ser tan súper buena onda y también quiero agradecer a la secretaria del doctor Alejandro por ser tan Linda y tan atenta siempre de buenas y con una hermosa sonrisa todo el tiempo los aprecio muchísimo equipo ya son parte de mi corazón y mi agradecimiento total los quiero 🥰❤️❤️❤️❤️❤️

Julia Riestra
17:30 02 May 20
Me encanto el trato y profesionalismo del Dr Alejandro ya que yo venia muy nerviosa y el dr muy paciente y amable me rehiso un root canal que no estaba bien hecho se los recomiendo muy amables y buena atención !!!

Elizabeth Gutierrez
17:33 25 Apr 20
Super recomendado for su gran profesionalismo. Gracias

nalleli acosta
02:48 23 Apr 20
Excelente servicio el Dr. Alex Alvarez muy buen doctor súper atento, también especialista en niños. Definitivamente recomendado.

Angel Angulo
23:21 21 Apr 20
Excellent experience, very professional and very good customer service. The office is immaculate, very clean. Best dentist I've visited so far.

Luis Ramirez
06:55 19 Apr 20
If you need a root canal or any dental work, Dr. Alvarez is the dentist you need to see. Every time I've been seen by Dr. Alvarez he has done a terrific job explaining the procedures and making sure I dont leave his office without any questions or concerns and if you happen to have a question while his office is closed you could always txt Dr. Alvarez. That's how much he cares about his patients. At first I was very skeptical about going to Tijuana for a root canal again since my past experience with Dra. Dalia Dental Care in Tijuana resulted in a incomplete root canal with a crown over it and money lost since it has to be retreated. Regardless of my bad experience with dental work in Tijuana, I decided to go ahead and give TJ Endodontics a chance due to the great reviews I read. Im glad I did because they did not let me down. I was naive to not know how a completed root canal should look like in a Xray until Dr. Alvarez explained to me everything. He is a professional & very good at what he does. Best thing is he manages to work with your schedule. Furthermore, his office team is very helpful and friendly. The facility itself is clean and new feeling, it has a good energy vibe especially with the good taste of music. Consequently I recommended him to my sister. She also had her fillings done and wisdom tooth pulled out. Thank you for all your work Dr. Alvarez and staff, it is always highly appreciated.

Raul morlett
04:29 15 Apr 20
I'm really thankful with the work from Tj Endodontics, i received excellent service and i really recommend this place, Definitely i will come back!

Tania Arechiga
04:08 15 Apr 20
Fui hace unos meses por un dolor de muela y el doctor muy profesional me explicó paso por paso el tratamiento que necesitaba. Excelente endodoncista, aparte de ser muy amable al igual que todo el personal. Quedé muy feliz con el resultado!

Mayte Gambino Savin
03:53 15 Apr 20
Today I had my appointment for change of feelings at this clinic, everybody made me feel welcome. Barely waited a minute when they were already attending me, even though I'm a dentistry student I have to say that I was really nervous, but everything went perfect! Excellent equipment, even the resins are worked under a microscope!! Dr Alex very professional

María del carmen Savin González
03:49 15 Apr 20
Excelente atención todos muy amables y el doctor muy profesional, super recomendado‼️

Manuel Chaides
01:08 12 Apr 20

Reece Ciavarella
03:24 24 Mar 20
From start to finish it's been a professional enjoyable and personable experience at TJ Endodontics. I needed a root canal and wanted to go to a specialist, so I did my research and found TJ Endodontics. The office Is clean and professional all the staff working their are polite and friendly and make you feel welcome. The price is fair, and compared to what I would pay in the San Diego it's a Lot cheaper, like $2000 cheaper. I can't recommend TJ Endodontics enough. Alex even wrote me a letter so I could show to the border security while they have the border on lockdown, just in case they wouldn't let me back in. Thanks for helping me and treating me like a patient and not a customer.

Sandra Diaz
22:53 21 Mar 20
I had the most amazing experience with Dr. Alex and his crew, they all are very attentive and friendly , just incredibly clean and professional, when I first visit I was nervous did not know what to expect, they have me a blanket because i was cold , they use special sunglasses so the bright light does not bother your eyes and they even called an uber for me . I absolutely recommend them . And they're prices very affordable too👏🏻👏🏻👏🏻

I've been seeing Alex and his team for more than a year now for the placement of three much needed dental implants. The first post was implanted when they removed at the same time they extracted the tooth. It was a little painful yes but it was an outpatient surgery and I was able to make it back accross the border and drive home on my own. It took a few months for the post to fuse to the bone as they told me on subsequent checkups so I waited for the crown to be placed. In between I got busy with work and could'nt make it back on time until about a month ago when they finally placed the crown. The procedure again was a little painful but after more than three weeks of healing the tooth feels great! I'm glad I got lucky with the timing as now due to the current World Wide health crisis, i'm not sure when I will be able to return for the remaining implants but there is no doubt who I will be returning to.

viviana avila
00:58 12 Mar 20
Everybody in the clínica make sure, that you feel confortable,and very calm cominhg to the dentist , for me it is a very nervous thing i was trying to avoid it but it was very neceesary i dont feel fear anymore of visiting the dentist the staff here deserves A+ i had a root canal donde, fillings and everything it just great,thanks Dr alvarez And Larissa

Marianne H
01:05 07 Mar 20
I was very impressed with the professionalism of this dental office. Dr. Larissa successfully performed a complicated root canal procedure on one of my molars using state of the art equipment. She is incredibly skilled, talented and gentle. She patiently answered all my concerns and swiftly returned my phone calls. I also got to meet Dr. Alex and was also very impressed with his expertise. Lastly, the lovely office manager who among other things helped me book Uber rides from and back to the border. Overall, I had an excellent experience and would confidently recommend this office to anyone looking for top notch dental work.

fatima cota
00:01 07 Mar 20
Great clinic from the first time you step here nice enviroment, i like the way Dr alejandro explain you everything, he has a great ortodonthic specialist i definetly recommed tj endodontics as your trust dentistry clinic

maria garcia
18:11 06 Mar 20
Excelente atención desde que entras a sus instalaciones, muy modernas; explican a detalle, me dan mucha confianza, Gracias a Todos

Jorge Alvarez
07:24 05 Mar 20
I scheduled an appointment with Tj endodontics because I had a problem in my Tooth and was in a lot of pain, the team of TJ endodontics make feel so confortable and calm from the front desk to the assistant, Dra. Larissa and Dr. Alvarez took care of me with a root canal treatment and now I feel better thank to this two endodontics specialist.great clinic great team!

Salvador Alejandro Garcia Felix
21:53 04 Mar 20

Sebastian Troncoso
18:59 04 Mar 20
Excellent service! I came three times and the dentists know very well how to take care of my teeth. The experience, which is an important factor in my opinion was superb! Make an appointment with doctor Larissa, she took all my cavities away and I did not feel a thing. Great place to go!

Irma Sanchez
07:34 04 Mar 20
Great service, the doctor and his work team were always super professional. Very new installations and modern equipment. I went there to get some root canals and they gave me the perfect smile with my new crowns ✨ very satisfied at a very affordable price

Luis gabriel Vasquez
06:29 04 Mar 20
excellent service since you arrive you are very well attended by very nice facilities I went for an endodontic treatment and my surprise was to see how they work the technology that they have made me the endodontics with microscope recommended the Best root canal un tj....

CLAUDIA BARRON
06:23 04 Mar 20
Un servicio de calidad, en todo momento el personal se preocupa por tu comodidad y bienestar , instalaciones limpias ,especialistas altamente calificados con equipo de vanguardia, Si se tiene alguna duda ellos la resolverán .

Isabel Guevara Sanchez
06:08 04 Mar 20
100% recommended! Excellent service from all tj endodontics staff. very professional and friendly since you arrive at the office, it is a very pleasant environment, the facilities are very clean and modern. Young doctors very well trained and with high technology, they explain all the procedures very well, if you have any doubts, they resolve them immediately.My past experiences with other dentists were very unpleasant, and definitely I would return to tj endodontics, zero pain and very affordable prices¡the best root canal specialist in Tijuana!⭐️⭐️⭐️⭐️⭐️

Blanca Zarina
20:58 29 Feb 20
Excelente servicio, atención amable y siempre personalizada, muy satisfecha con el trabajo realizado por el dr. Alex.

Dr Alex is friendly and an expert at what he does. My dentist in California told me he did an excellent job. He did two of my root canals and he did one for a friend. I ll be back for fillings. great price. fun atmosphere with the music and super friendly staff. i highly recommend coming.

I had 3 root canals. Excellent job! pain free and very professional. I would definitely return. Friendly staff, too.

The team of tj endodontics are great they received my son that fall out from the chair broke he's tooth, previous dentist in US told us he was going to do a root canal he was crazy he is only 7 years old so I check for a second opinion I got here the front desk is so kind Claudia make me feel so welcome ,the Dr did avelution,test and determine my son didn't need a root canal only a filling is was just great my son fall sleep and he go out with out a tear happy for having back he's tooth.Thanks Dr Alex,Claudia and Dr isabel.

CINDIA BENITEZ
18:32 10 Feb 20
Muy buen experiencia me atendieron de maravillaSúper recomendado

Mariana Hanna
01:27 09 Feb 20
Dr. Alex and his entire staff are absolutely wonderful. Dr. Alex was able to save my tooth where another specialist in the US told me it would have to be pulled. Im so happy I found this office. They are professional, clean, and experts in this field.

Ericka Carranza
23:05 23 Jan 20
Great experiences with the doctor Alex Álvarez,all the team makes you feel confortable ,they aré profesionals and they have all the tecnology necesary for all kind of treatments.

Beatrizz Medina
20:09 23 Jan 20

Jason Padilla
16:03 14 Jan 20
I had a great experience the prices were very affordable the facility was clean and modern. The dentist was very friendly and made me feel comfortable the whole time. I have suggested dr. Alex to my friends and family and have also brought my wife and children to see him an overall great experience.

Karla Valderrama
01:45 11 Jan 20
Yo y todos los miembros de mi familia estamos bastante complacidos con la atención de todo el equipo de Tj Endodontics!... precios bastante razonables y de excelente calidad.

Fabiola Navarro
01:25 09 Jan 20

jorge alejandro alvarez
05:13 08 Jan 20
great team, excellent service most of all they make you feel very calm and secure about the treatment they will perform in you body! i really recommend this dental clinic

Bobbi Hubbard
23:21 07 Jan 20
Great experience with them especially Dr. Alex. Thank you! Highly recommend this place.

Today i had a nice experience with the team of tj endodontics they removed my brackets by Dra fatima the orthodontic specialist , get a great cleaning by Dra Yahaira very enthusiastic Dr explaning every part of the process i would definetly be back to this awesome Team of great Drs if you need a dentist in tijuana this is the place Thanks Tj endodontics

Marysol Rivapalacio
08:19 31 Dec 19
I arrived about a year ago with excruciating pain, Dr Alex treated me immediately, he was great, kind, understanding, he's actually the best, always checking back how I was doing. I came back, and came back again, because he solved everything quite easily. He has a plan, he explains in detail. Just can't say enough to thank Dr Alex for how awesome he is!

Francisco Carrasco
18:10 28 Dec 19
I switched dentists and decided to make the long journey all the way to Tijuana because of the great service ,from the time you enter the receptionist makes you feel welcomed and helps calm the nerves of going to the dentist .the most importante thing's that I have experienced are the quality of service the very advanced technology and the knowledgeable caring personal . My wife was the first to come to this great Dentist and she kept on insisting that I come but took awhile to switch ,I always assumed that the U.S had the best technology and doctors but I hate to admit that I was very Wrong.

joe Ferretti
02:51 18 Dec 19
Great Dentist, going back for my crown and another root canal/ crown. Doesn't get any better, great experience last time. A++Dentists are not my favorite but, I felt very comfortable and much more at ease here, than many other places.

Carla Tello de Meneses Salazar
20:13 16 Dec 19
Excelente servicio de todo el equipo!! El Doctor muy profesional y cuidadoso durante todo el proceso! Cero dolor durante mi endodoncia! Mil gracias por todo!!!!

Miguel Perez
01:35 14 Dec 19

Luis Enrique Contreras
20:14 12 Dec 19
Excelente servicio, muy pacientes con mi hijo, y te explican perfectamente cuales son los procedimientos que le van a llevar a cabo

eduardo estrada
23:08 11 Dec 19
AMAZING!! Thank you Dr. Alvarez for always taking care of our family's Teeth 🦷. We have been patients of Dr. Alvarez for over 5 years now and even though the drive is not short(2hrs) it is worth every mile. His staff is amazing always in tuned with your needs and SUPER friendly. I love Dr. Alvarez's' work ethic, guiding you through every process step by step. Clean office and BEST of all walking distance to the border!!Highly recommended! Wont be disappointed.

Rogelio Martinez
03:46 01 Dec 19

Jairo Hernandez
00:41 30 Nov 19

Paul Aleman
01:07 29 Nov 19
Dr alvarez has a great team behind him , young Drs with a high degree of knowledge in dentistry, great instalations, the way they make you feel confortable when you arrived to the clinic such a friendly servicei just need it a cleaning but i would definetly make tj endodontics my family dentistry

David Rodriguez
00:51 29 Nov 19
Es la mejor opcion para un buen trabajo con buena atencion y profesionalismo , facil de ubicar y exelente recomendadisimo

Bianca Flores
00:27 29 Nov 19
I made a good decision when choosing Dr. Alex as my dentist, the clinic very clean, an incredible treatment, the treatment was painless, fast and very professional, I highly recommend it!

Jackie Wong
05:04 24 Nov 19
I cannot say enough good/bueno regarding Dr. Alex & his assistants.After ignoring reacurring pain on & off for approx 2 months, my dental situation had reached a point of no return.I was in such pain that the night prior my bf gave me my 1st percocet.In the morning, I felt better but & the pain again continued and I knew I had to take action.Without health or dental insurance, tijuana was the only option 4 emergency care.As i drove south, my jaw filled with pressure and I was almost unable to swallow. My ear to throat throbbed.Dr. Alex was reposnsive the entire journey as i relayed i wouldn't be there til after dark.No specialist in LA will do that minus an "opening fee".Long story short, best experience ever.Xrays taken. Plenty of novicaine and hospitality.Tooth was removed painlessly and recovery has been exceptional. Super cost effecifiant & stayed at nice hotel for cheap and experienced some amazing culture and food (soft & delicious 4 cheap!)If U are on the fence, get to the 'Wall' and feel better.Education matters; as does manners, & every experience I've had South of the border has been magical with beautiful intelligente comrades who care.222We all share the same Light.Mni Wiconi

LAURA ATZIN GARCIA MACIAS
00:45 24 Nov 19
En lo personal no me gusta el dentista, pero me gusta mucho venir aquí por que me siento tranquila y muy bien atendida, a parte el Doctor Alex junto con todo su equipo de trabajo tienen un ambiente laboral muy curada. Súper recomendado te dan la mejor atención y hacen que no sufras nada😁

Silvia Diaz
23:03 23 Nov 19
Excelente servicio. Todos son súper profesionales. Instalaciones impecables y equipo moderno. Altamente recomendable.

Virginia Mendez
00:13 22 Nov 19
The place is great! Clean, easily accessible , friendly and knowledgeable staff. Dr Alex does the best root canals. Dr Monica did a fantastic job on my fillings. Great prices! Highly recommend!

Dalila Ruiz
18:05 28 Oct 19

Brian Romano
20:12 26 Oct 19
All the staff are professional, clean facility, free wifi and water, world class dentist if you don't know now you know! My girlfriend and I love coming here, just message Dr. Alex if you need some root canal work , cosmetic or dental work they will take care of you! Thank you team endodontics!

Suzy Davalos
00:30 18 Oct 19
La mejor atención de parte de el Doc. Alex Alvarez. Estoy muy contenta con su trabajo, atencion y profecionalismo. Me explicó paso a paso lo que se tenia que hacer y no me quedo ninguna duda, que eso es muy importante para mi. Lo recomiendo ampliamente.

Karina Ordaz
08:53 16 Oct 19
Excellent service, the way of working of the doctors, quality of materials and the process allowed me to trust Endodontics from the first moment. My procedure was performed in a clean way, I am very happy with the result.Thanks Endodontics!

JibawiVlogs
02:27 08 Oct 19
I'm mj. I came all the way from Florida because one of my family members recommend dr Alex. Well my experience was well worth it. They gave me the best treatments with no pain what's so ever. The staff was really nice. The place is not old or rusty. And it's really clean. I'll give the 100 stars.

Jose Barron
19:53 04 Oct 19
Very professional and attentive , skilled staff, great service.Highly recommended.

Brenda Gonzalez
03:14 01 Oct 19
probablemente el primer dentista que realmente me gusta. Dr. Álvarez fue súper paciente y dispuesto a trabajar conmigo a pesar de que soy un paciente un poco difícil, pero me hizo sentir en confianza. El y todo los demás eran muy amables y atentos.

Mariana Villalba
04:40 29 Sep 19
Dr Alvarez its very kind and professional explaining every part of the treatment they will do on you so you dont have any doubt about it.i really recommend it i had a lot of tooth pain but after my first appointment everything was so great. i honestly recommend Dr alex alvarez thanks so much to the team of TJENDODONTICS

Very professional! Didn't feel a thing! All the staff is very Comforting. I would definitely recommend. Thank you Dr. Luis!

Obedd Borboaa
15:57 28 Sep 19
Great experience relaxing , fast , no pain. Experince work. , great dentist, awesome could not ask for better dentist. Highly recommended

Lédezma U.
02:33 25 Sep 19
Excelente lugar y excelente atenciónSin dolor ni nada, me voy muy contento de este lugar.

stephanie Estrada
01:22 25 Sep 19
Mejor dentista que me ha atendido en tijuana 👍🏽 Muy Recomendados ! ENGLISH SPEAKING ! Más aparte muy sercas a la frontera de san Ysidro

Claudia Oviedo
23:43 24 Sep 19
Muy amable y excelente trato muy profesional eficaz si lo recomiendo

Diego Villarreal
05:39 24 Sep 19
Llame para una limpieza y me atendieron muy bien y agendaron lo mas pronto posible, excelente servicio y costos, recomendado el Dr. Jorge Alejandro Alvarez 👍🏼

Kevin Eduardo Romero Sanchez
06:26 22 Sep 19
Excelente la atención y el servicio. La Dra. Isabel muy buena y profesional 😊, recomendadísimo!

Humberto Rocha
18:34 21 Sep 19

Alan Soriano
23:11 20 Sep 19
El servicio y atención Médica siempre a la vanguardia. El Dr Alejandro Alvarez cuida mucho cada detalle y mantiene informado de la evolución y seguimiento.Gracias

Cesar Romero
18:03 20 Sep 19

Sandra Martinez
16:52 20 Sep 19
Primera consulta.Bastante tranquilo.sin dolor .Ampliamente recomendable

azmeraye tesfaye
02:33 20 Sep 19
Dr. Alvarez knows what he is doing. I am very satisfied with his work. I will recommend all my friends. Sara Agonafer

Adrian Barreras
21:15 19 Sep 19
Exelente servicio muy satisfecho da muy buen seguimiento al tratamiento tengo 5 años con sus endodoncias y no e presentado ningún problema 👌👌👌

Claudia Alvarez
17:20 19 Sep 19
Excelentes instalaciones, equipadas con alta tecnología para brindar un servicio de calidad, personal amable y preparado , muy puntuales en las citas. Dr. Alejandro Alvarez súper recomendado ""

ADRIANA QUEVEDO
17:05 19 Sep 19
Professional Dr. & Staff. By far the best in Tijuana. Always a pleasant experience and appointments are always on time. Dr. Alvarez is very gentle and caring. I highly recommend him.

Juan Funes
15:42 19 Sep 19
El Dr. Alejandro Álvarez es un profesionista muy bien capacitado, gran experiencia clínica y cuenta con tecnologia de punta para realizar tratamientos de gran calidad.Me da gusto encontrar Profesionista jóvenes comprometidos en dar el mejor servicio.Totalmente recomendado.Felicidades Dr. Álvarez y equipo.

luis antonio ordaz rugerio
18:00 18 Sep 19
Great service, excellent equipment, and a really professional team that makes you want to come back

eulises hernandez
05:54 18 Sep 19
Dr. Alejandro Alvarez and his staff are all so professional and courteous. We would highly recommend Dr. Alejandro for any and all dental procedures. He is great and he really knows what he is doing. My mother and I come to TJ Endodontic . We love it here the facility is clean and they always making the patient as comfortable a possible.

Claudia Luna
19:45 17 Sep 19
Excelente atención, amabilidad y profesionalismo por parte de todo el equipo además de unas instalaciones muy bonitas y cómodas😄👍🏻!!!100 % recomendando 👌🏻!

Griselda Posada
20:59 11 Sep 19
Amazing! Recommended for a root canal by a doctor I trust and was NOT disappointed. I was impressed by the end of results, the cleanliness, professional treatment and friendly atmosphere. I can't recommend this place enough.

Micheel Barco
04:19 11 Sep 19
Muy buen equipo de trabajo ✨

Alicia Castillo
03:48 10 Sep 19
A pesar de que visitar al dentista no es la mejor experiencia, Alejandro Alvarez te hace sentir en confianza por su excelente servicio y atenciones. 100% recomendado

Odilia Toribio
01:05 09 Sep 19
Mi visita a la clínica fue muy buena, un espacio muy limpio, mucha amabilidad; tanta amabilidad que al paciente lo hace sentir muy confortable y el trabajo que hizo excelente

Jorge Arroyo
23:11 08 Sep 19
The best dentist in TJ much recommended very professional accepts 🇺🇸 insurance.

Abigail Flores
23:05 08 Sep 19
Dr. Alvarez muy limpio, profesional & amable. Siempre atento por que sus paciente se sientan 100% Cómodos.

stephlestrange 1
22:40 08 Sep 19
atención excelente, muy profesionales.Como un extra las instalaciónes estan muy bonitas!

yahaira carrillo
22:40 08 Sep 19
Doctores jóvenes y bien preparados, con una muy buena atención !Súper recomendado amigos!!
CUTTING-EDGE DENTAL TECHNOLOGY
For Root Canals Treatment we have one of the main advantages at TJ Endodontics is our commitment to technology advancements, and our investment in the latest and best equipment allows us to offer you most root canal treatments in-house that get efficient results, without the need to rely on external resources. This translates into highly accurate, comfortable and quick procedures that our patients deserve and appreciate.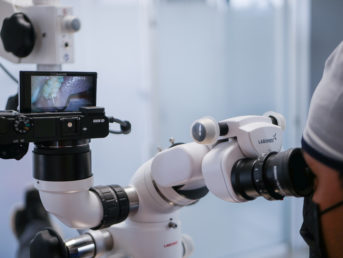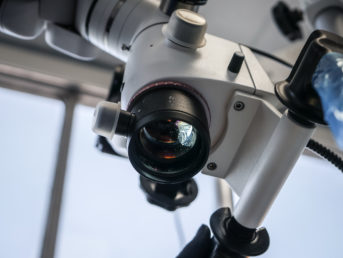 Enjoying your visit
TJ Endodontics, based in Tijuana, Mexico, is strategically located right across the San Diego border, on the corporate-commercial zone of the city.
Of course, as Tijuana is quickly becoming one of the top destinations both for medical and recreational tourism, our staff can provide you with all the information you need to get the most out of your visit. From high-end restaurants, museums, partner clinics and artisan shopping, it´s all minutes away!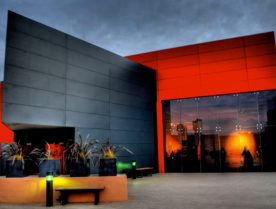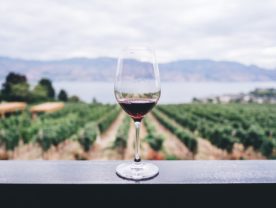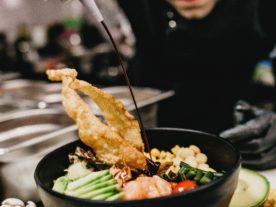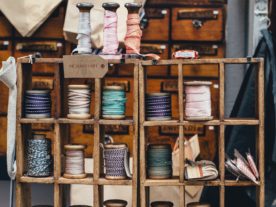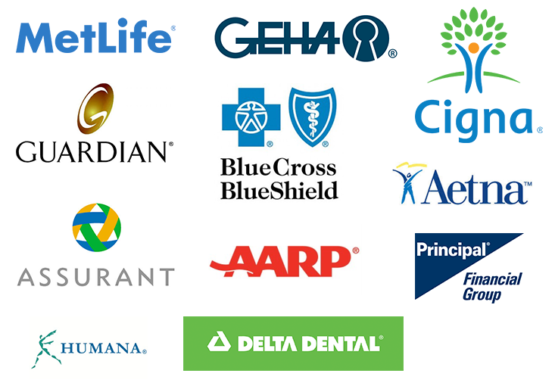 Claim your PPO Insurance!
We accept most PPO DENTAL INSURANCES We can help you take advantage of your insurance. Contact us and we will go over the details with you to get the most out of your plan.
TJ Endodontics. – 2019 All Rights Reserved.