WORLD CLASS DENTISTRY
ROOT CANAL TREATMENT
Our combined technology, expertise, and quality
patient care will have you feeling your best in no time.
Call today at our U.S.A number
(619) 409-2396
Quality and Affordable
Dentistry!
We are just a 5 minute drive from the border

About our Clinic
In TJ Endodontics we focus on root canal treatment therapy. Your dental health is my true passion, and I always make sure that our patients not only get the best treatment but also feel safe before, during and after your procedure.
I personally address all of your concerns and stay on top all of the details to make sure you get an amazing experience. Please feel free to contact our team to answer any questions and to schedule an dental appointment. I´ll be looking forward to getting you the smile you deserve.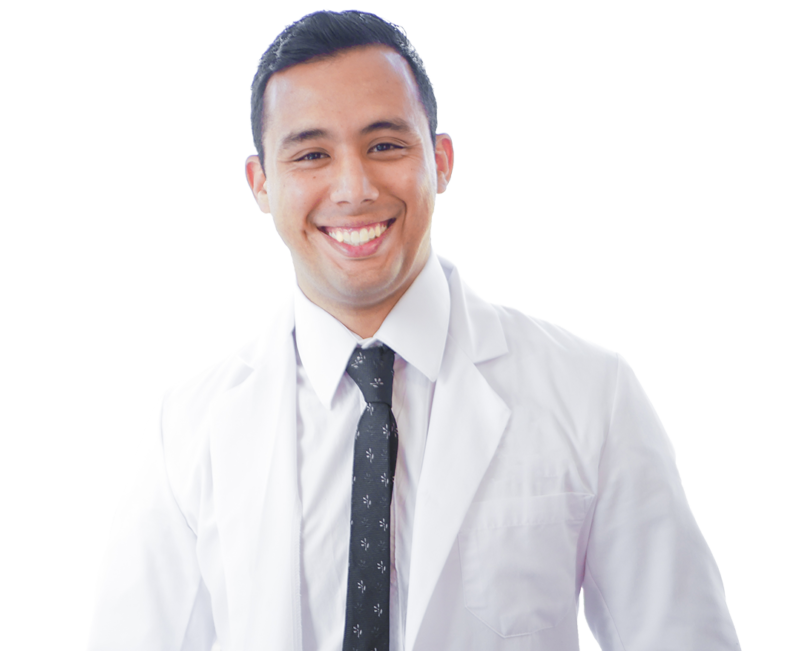 Noemi Ramirez
17:53 16 Apr 21
Great dental experience! Reasonable costs, staff is very knowledgeable, friendly and professional. Convenient location (super close to the border). I couldn't be happier with my new smile. Thank you, TJ Endodontics!

Queenie Cocjin
17:14 14 Apr 21
I had to get a lot of dental work done. I went to several dentists in San Diego but the price was too steep. I did my research about dentist in TJ and i'm so happy to have found TJ Endodontics. Amazing service with pricing 80% or so less than what I would have paid in San Diego. Dentists are amazing and they take care of their clients well. I had a root canal done and it was done way better than I thought it would go. They made a treatment plan for me to make my teeth all better in the next few months and as deathly scared I am of going to the dentist, I'm so excited for the process. 100% recommend. I'm never going anywhere else. Thank you so much!!!

Muy buena experiencia tenía una fuerte infección en mi muela de abajo que también me estaba empezando a dar en una muela de arriba pero la doctora y el personal me arreglaron las 2 y estoy mis muy satisfecho con la atención de los doctores y mis muelas están súper mejor

Los mejores dentistas sin duda! Súper profesionales, excelente atención desde la 1er. visita y desde que entras a recepción, todo el personal de la clínica súper amable y atento, me explicaron todo a detalle. En mi experiencia acudí por dolor de muela, no podía ni comer agusto, y creí que necesitaría Endodoncia pero el Dr. Alex Álvarez salvó mi muela con otra opción menos invasiva, y el dolor desapareció! Súper contenta con toda la experiencia en TJ Endodontics, el mejor cuidado dental lo tienen ellos! Gracias Dr. Alex!

Adriana Benitez
21:55 02 Apr 21
Mom and I went to TJ for a root canal because it was more affordable than in U.S. I was dreading it because I didn't want to experience a root canal. But the dentist Alex was very friendly and informative. His team was nice too. The office was nice and clean. They picked us up at the border and gave us a ride back too. Dr. Alex was booked so I saw Dr. Juan Carlos, although both are young they were very professional. They have modern equipment and prompt service. Only local anesthesia is used and all of our questions were answered.Overall both mom and I had a pleasant experience. I do recommend.

Diana Barrientos
15:31 02 Apr 21
I was a very unique case and after several providers in the US were not able to help me the doctor's at TJ endodontics stepped up and did a superb job.The doctors here have great bedside manner, they are knowledgeable and made me feel comfortable at all times.I fully recommend this place, and forever celebrate how they helped me!

clarence craver
20:35 29 Mar 21
I needed an emergency root canal. I contacted TJ Endodontics on Friday, and they were able to get me in 1st thing Monday morning. They picked me up at the border and gave me a ride to the clinic. They were extremely professional, and made sure I was completely comfortable with every aspect of the procedure. Everyone at the clinic was super nice. On top of all that it was absolutely painless. I never felt a second of pain. I can't explain how amazing the process was. Coming from someone that was a little scared to go to Mexico to have major dental work done I highly doubt I'll go anywhere else besides TJ Endodontics. Best part it was super affordable!

Herbert Tinjaca
17:44 28 Mar 21
Dr. Alex and his team are great. Very welcoming, friendly environment, and exceptional dental service. I recieved an implant and crown, and am extremely pleased. Why go to the rest when you can be served by the best?

Janett Medrano
06:35 27 Mar 21
Love this dentist they took my pain from my tooth I strongly recommend this dental clinic best one tijuana

juan gonzalez castro
01:54 27 Mar 21

Angélica Virgen
16:50 26 Mar 21
Excelente trabajo el Dr. Álvarez, muy profesional, una Endodoncia muy rápida y sin dolor. Súper recomendado!

Nels Hagan
15:33 26 Mar 21
CAN'T WAIT!! Heading back to Tj Endontics soon all the way from Sacramento because of the high quality of service and work that I received six months ago. Dr Alex runs the best clinic in Tijuana bar none! Dra. Yahaira Carrillo and Dra. Mayte Gambino provide caring, comprehensive, and gentle dentistry that I have never experienced in the United States!! . See you guys soon!

Marco Carrillo
21:20 20 Mar 21
Excelente servicio, muy profesionales.

Michael Bush
21:36 18 Mar 21
Two root canals today. In Key West a few years ago dentist could not get me numb. 6 months ago in Las Vegas dentist could not get me numb.Two root canals today and I can once again, eat a cold salad with a hot prime rib without losing my mind 👍Thank youPS - I am an American citizen who came from Las Vegas to get this done. Better service, higher quality technicians, better equipment....Yeah 🦷👍

Renee Bennett
00:06 17 Mar 21
I had a root canal retreat with Dr. Alejandro. He and his staff were amazing! He walked me through every step of the process and it was painless. Even the anesthetic injection was painless! I felt totally at ease while there and would recommend him to anyone in need of root canal treatment. The office was easy to locate not far from the border as well. Thanks Dr. Alejandro!

Christina Carrasco
16:56 13 Mar 21
Have been coming to Tj Endodontic for a couple years and I love my experience there. The staff is so friendly and welcoming. I come every six months for a cleaning and they really take good care of my teeth.

Saul Reyes
23:26 11 Mar 21
Highly recommend Dr. Alex and the team. I drove almost 8 hours to go see Dr. Alex because my mom who is 66 years old was having tooth pain and required a root canal. Dr. Alex is very professional, he explained the process and made us feel at ease. Once the procedure was over my mom mentioned that she had no pain at all and she was able to eat that same day. Thank you Dr. Alex for being able to see us on a short notice. You truly are passionate about what you do and you do it so well and are attentive to your patients. You truly are a superhero for saving my moms tooth. 👍

Leticia Ojeda
18:23 11 Mar 21
Excelente trato y servicio. Muy asertivos. Dra. Mónica muchas gracias.

christian perez
22:10 06 Mar 21
Great experience overall. Dr. Alex Alvarez is amazing

Shirley Perez
22:10 06 Mar 21

Ihsan Jabbar
18:32 05 Mar 21
I really recommend this dentist. Dr. Alex goes the extra mile to make sure you get the best treatment.I like the friendly atmosphere of his clinic and the way he treats his patients.Now me and my family became his patients.By the way I live in San Diego and I travel to this clinic cause I believe he is great in his field.

Flora Alicia Acosta
23:40 25 Feb 21
Excelente atención por parte de mi doctora Larissa Acosta, personal muy amable, muy limpio todo.. gracias 🙂

Joseph Delgado
20:33 25 Feb 21

LILIAN BORJA
00:02 25 Feb 21

Soumaya Alaya
04:16 24 Feb 21
The best dental care I have ever experienced! Professional, courteous, and friendly staff made me feel like family… would highly recommend to anyone!!! I walk to cross the border, and there is always someone on the other side to pick me up.And same thing on my way home.Today, I needed to get some drugs from the pharmacy, I had someone to assist me with my purchase. Doctors are ANGELES. They know that I come from quiete a trip, so they manage to get as much as possible. FYI: I have a very good insurance coverage in the us, although it doesn't cover my expenses in TJ but all in all, it cost me less then what my co-pay would have been + an extremely pleasant experience with amazing stuff and astonishing skills.

Alma Martinez
05:08 17 Feb 21
Professional, friendly and accommodating staff, follows Covid-19 precautions. Got a dental work done that I was putting off for a long time, excellent work. Highly recommended.🥼👍👍👍

Jesse Cova
21:50 12 Feb 21
I came with a really bad pain in my tooth and as a result i needed a root canal. I was very nervous but the staff made me feel welcomed. The Doctor was great and managed to do my root canal with out any pain. It took about an hour or so to finish the job. 5 stars to TJ Endodontics.

Mónica Teresa Hernández
00:47 09 Feb 21
Excelente atención, personal muy capacitado.

Daisy Aramburo Luna
19:23 08 Feb 21

Rigoberto Razo
04:36 05 Feb 21
I was looking for a dentist in Tijuana and I'm glad that found TJ Endodontics. Dr. Alex and the rest of the stuff are very professional, nice and kind. Since my first appointment when I first walked in they welcomed me very nicely and made me feel comfortable. They cleared and answered all of my doubts and questions I had about the procedure and I'm glad that I am getting treated there.

Yolanda Aguirre
00:12 05 Feb 21
Estuve en un tratamiento en California con un dentista que me hizo una endodoncia que me dejo con mucho dolor.Decidi buscar otro dentista especialista en endodoncia .tuve la suerte de encontrar al doctor Alejandro,el cual me ayudo mucho con la molestia que tenia en el dienteLo recomiendo ampliamenteExcelente servicio y atencion

Marifer Saldaña
22:04 03 Feb 21
Excelente atención en Tj Endodontics en especial la Dra Mayte. Emocionada por iniciar mi tratamiento.

Marcela Tadeo
00:03 03 Feb 21

Roxana Urias
18:29 31 Jan 21
Excelente servicio, recomendado al 100%.

claudia castillo barron
23:57 29 Jan 21
Excelente atención brindada, por parte del personal y de la Dra. Melissa Muñoz tanto para mi, como para mi niña que llego muy nerviosa y salió muy contenta; muy recomendados.

Sylvia Rodriguez Rodriguez
20:33 28 Jan 21
Felicidades Dr. Álvarez por su profesionalismo, atención y gran calidad en sus trabajos. Dra. Singh gracias por la cirugía de periodoncia que realizó ayer en su servidora. Fue extraordinaria y sin dolor!Recomiendo ampliamente TJ Endodontics. Recordemos que el valor mayor no es el dinero, sino nuestra salud. Bienvenidos a TJ Endodontics. Welcome to TJ Endodontics. Willkommen bei TJ Endodontics.

TANIA GAMBINO
03:23 28 Jan 21
My experience at TJ Endodontics was great from the beginning. The team greeted me very nicely, they were very professional, always following the COVID guidelines. I came in for a teeth cleaning, Dra Gambino treated me and she explained every step of the treatment as she performed it so I always knew what was going on and I felt very safe. I was really pleased with the result, I am definitely coming back for future check-ups. Thank you TJ Endodontics!

Ignacio Ronaldo Hernandez
22:46 23 Jan 21

George Peters
21:57 23 Jan 21
If you need dental work this is the place. Clean, friendly, great deal and super easy to get to. This is a must go when you need any dental service's.

William Rios
22:38 22 Jan 21
Excelente trabajo, muy profesionales y tienen muy buena calidad de equipos.

Jorge Rangel
21:15 22 Jan 21

Oscar Daniel López Aguilar
21:27 21 Jan 21

Ana Armenta
22:37 18 Jan 21
Excelente servicio! Y atención todo limpio y amables.

Valery Murguia
22:37 18 Jan 21
Dr. Mayte Gambino me dio un excelente servicio💖💖🦷🦷

Samaria Dombrovsky
01:57 16 Jan 21
If you want quality and a beautiful healthy smile for great prices this is the place for you. The staff are amazing!!! They are patient, flexible with your schedule and very nice. Dr. Yahaira Carrillo is a sweetheart and very knowledgeable on her field. She is very good at everything she does from explaining the procedures performed in your mouth to the quality of her work. She likes perfection so if you go see her expect nothing but the best!

Rosa Plascencia
23:21 15 Jan 21
Really good and friendly service they accommodate me right away . Clean office,clean restrooms .

Ramon castillo
22:57 15 Jan 21

Roman Dombrovsky
21:34 15 Jan 21
I had a great experience with TJ Endodontics clinic in Tijuana, Mexico. Staff is very attentive, polite and courteous. Rooms are spacious and clean. Most importantly quality of work performed is exceptional. You will not be disappointed if you give these guys an opportunity to earn your business! I would highly recommend them to all my friends and family members!

Silvia Savín
02:06 15 Jan 21
Mi experiencia en TJ Endodontics fue excelente. Desde mi llegada al consultorio la atención por parte del equipo fue muy buena y me inspiraron confianza. La Dra. Mayte Gambino realizó un impecable trabajo. Se cumplieron todas las medidas de seguridad.¡Los recomiendo mucho! ¡Gracias!

Leticia Avalos
01:34 15 Jan 21
TRABAJA MUY BIEN EL DR. ALEX ALVAREZ Y LAS PERSONAS QUE LE AYUDAN TAMBIÉN Y ATIENDEN MUY BIEN 1000% RECOMENDADOS TODOS😘🌹🤗💖😊💋🥰👍

Experience was great coming in again for more workEveryone is super nice can't wait to finish my treatment

Liliana Gutierrez
00:24 14 Jan 21

Tabatha Wiggins
19:59 13 Jan 21
Lo máximo!!! Súper recomendados!!Sin dolor, precios justos. Muy contenta con el trabajo de endodoncia con el doctor Alex sin dolor y siempre al pendiente de que me sintiera bien y fascinada con el trato de la doctora Yahaira mi limpieza de dientes lo máximo y me arregló un diente que me quedó Perfecto!!!Gracias!!!

Daniela Torres Garcia
04:46 13 Jan 21
Soy paciente del doctor ALEX ÁLVAREZ desde hace tres años y la verdad que sin duda el mejor dentista ! La atención y cómo te explica cada procedimiento que hará ! Siempre excelente trabajoSu área de lo más limpia ahora en tiempos de covid es lo primordial. Y sus asistentes también muy amables

martha rodriguez
23:10 12 Jan 21
Finally Bless that I got the best Dentist!!They speak fluently English, they are corteus, nice and treat us like a family ,, and besides it's really conveniant cause is very close to the border . I highly recommend Dr Alex and his team .

alfredo morales maldonado
00:07 12 Jan 21

Excelente servicio!! Muy amables y eficaces en su trabajo!👍😊

michelle garcia
01:42 11 Jan 21

Braulio Barron
20:19 10 Jan 21
great endododontist and general dentist in Tijuana I really recommend this dentistry clinic

Sammera Galindo
20:05 09 Jan 21

Jazmin Troncoso
20:01 09 Jan 21
Great Place and Awsome customer service!

Bryan Diaz
19:12 07 Jan 21
The experience here is absolutely amazing!! Couldn't ask for better service or anything I highly recommend this place for root canals they do an amazing job! Dr. Alex and all the ladies that work here as well are extremely nice and great workers!Español—> ¡La experiencia aquí es absolutamente increíble! No podría pedir un mejor servicio ni nada que recomiendo encarecidamente este lugar para los canales raíz, ¡Hacen un trabajo increíble! El Dr. Alex y todas las damas que trabajan aquí también son muy agradables y grandes trabajadores!

Carmen Mercado
01:01 07 Jan 21
visite endodontics por molestias en una endodoncia realizada y ohhh sorpresa me encuentro que no estaba bien realizada por lo que recomendaron este lugar y acudí el dia de hoy quedando maravilla por la atención el trato muy amable y profesional por lo que recomiendo ampliamente el lugar. quedé muy contenta con sus atenciones .🤩🤩🤩🤩

Andrea Trillo
19:26 17 Dec 20
Yo acudí a tj endodontics por un dolor en la muela de un trabajo que anteriormente me realizaron mal en otro lugar,se había infectado una endodoncia y ellos me recibieron con un trato muy amable y realizaron todo lo posible por evitar la extracción, cero dolor y muy pacientes.Seguí mi tratamiento de mi empieza de caries (Dra Mayte gambino) y varias endodoncias (Dr alex Álvarez) y en cada tratamiento los doctores me hacían sentir muy tranquila.Muchas gracias por toda la atención, los recomiendo muchisimo( sobre todo si son muy nerviosos como yo)

I needed an emergency root canal and I couldn't see my regular dentist, boy lemme tell you how fortunate it turned out this way cuz he had missed a *lot* of decay in my teeth which I find out are on the verge of extractions! Enter Dr. Alex, a kind gentleman in a Batman surgical cap, he accessed my xrays, found a few other pressing issues in addition to the emergency. He did the canine root canal, saved the tooth from a crown and it looks beautiful! Dr. Alex put on my favorite music, gave me a TON of anesthetic since I'm a low pain tolerance person, gave me a stress ball and went to work. Quick, thorough, kind, and attentive, always checking in to see how I'm feeling, fabulous! Dr. Monica did the filling, and she gave me a lovely jaw massage afterwards. This is *the* place to get your dental work done. I'm going back in 2 weeks. Thank you guys for rescuing me from certain dentureville hell!

emmanuel gambino
00:09 13 Dec 20
TJ Endodontics was fantastic. This being my first visit and not knowing exactly how to get to the clinic I had to call the office and asked for directions/clarifications. The staff promptly answered the phone and explained where to park and how to get to their floor.As for the actual visit, I came in for a general check-up and to get my teeth cleaned. As for the clinic, it's clean and in a nice area.As soon as I went in they took care for me. After filling the patient intake form they quickly brought me in for my evaluation, Dra Mayte performed the cleaning, and then explained to me what my treatment would entail and what to expect.I'd 100% recommend this clinic to anyone.

Samantha Singh
23:03 11 Dec 20
Best endodontist especialist in tijuana thanks for everything tj endodontics

Carlos eduardo Estrada cardenas
22:49 11 Dec 20
An exelent place to save your teeth, dr alvarez did my first root canal and everything was very pleasant, I highly recommend tj endodontics.

Aaron Arturo Aguirre Osuna
20:27 11 Dec 20
Excelente atención muy agusto, muy profesional usaron aparatos que nunca había visto, el doctor me quito los nervios y duro menos de lo estimado todo el tiempo, muy eficiente, recomendació, cualquier tipo de endodoncia aquí es el mejor lugar para tratarse

Sergio Rubio
05:24 11 Dec 20
I visit this dental clinic to get a rooot canal treatment done, everybody esa amazing, im a very nervous person but they just explaing me every step of the process and we did, i finish all my fillings and avoid a couple of root canals Thanks tijuana endodontics, they are best place for a root canal

Joselin Perez
05:04 09 Dec 20
Super recomendado, en especial a la Dra. Yahaira Carrillo, muy amable y super profesional. Me encanto la atención que tiene hacia sus pacientes.Me inspiro confianza total desde mi primera visita con ella.

Carlos Gonzalez
17:55 08 Dec 20
Quiero agradecer a la Dra. Yahaira Carrillo por sus atenciones, y su gran humor, tienen un buen ambiente en el consultorio. Complete mis tratamientos con la dra yahaira y quede muy satisfecho, excelente dra!Muy recomendada!

raul navarro
03:10 08 Dec 20
Me realicé dos endodoncias, el trato por parte del equipo fue muy bueno y las endodoncias hechas por el dr. Álvarez no me dolieron nada. Equipo muy moderno y todo muy limpio.

ESTEPHANIA CARDENAS
07:11 05 Dec 20
I highly recommend this place, without a doubt it has the best dentists in town, thanks to Dra. Gambino for her excellent work

gilberto ramos
04:18 04 Dec 20
I has a Nice experience at the dentist with tris clinic thanks to everybody

iris chadai salazar
00:04 04 Dec 20
Excelente servicio, la Dentista Yahaira Carrillo me dio seguridad y confianza en consulta.

Nereida De La O
23:27 03 Dec 20
El día de ayer acudí a la clínica en donde me atendió la Dra Gambino la cual fue muy atenta desde el principio me explico todo el procedimiento paso a paso y me sentí excelente después del tratamiento.

Nicole Hurtado-Savin
21:25 03 Dec 20
I had a great experience at TJ Endodontics, I was treated by Dr. Gambino and she was really thorough and detail oriented in her work! The whole staff and team at TJ Endodontics was extremely friendly and really advanced technology wise. I can't wait to come back here for my next treatment, I know I am in the right hands! Make sure to request Dr. Gambino for your next visit, she was fantastic!!

Betza Rodriguez
20:46 03 Dec 20
Muy buena atención, gracias a la Dra Mayte por su trato! Quede encantada! 100% recomendado.

luisanna valenzuela
20:08 03 Dec 20
Excelente servicio, muy buena atención e instalaciones.

Ashley Bailon
19:54 03 Dec 20
Dr. Mayte, Thank you very much for assisting me, she is very accessible and professional. I will recommend her a lot and I will schedule my appointment as soon as possible, I really liked it👍🏻 🦷

Paola Alvarado Savín
19:44 03 Dec 20
Vine recomendada a la clínica tj Endodontics y quede muy contenta con mi visita. Agende cita con la Dra Mayte y el trato fue muy amable! Regresare pronto!

mayte gambino
19:28 03 Dec 20
Had my root canal today, worried about the treatment but all good. No pain, even fell asleep. Ready for my crown.

Jorge Alejandro Alvarez Barron
18:51 03 Dec 20

Armida Lope
19:57 01 Dec 20
,Mi experiencia con el Dr. Jorge Alejandro Alvarez fue maravillosa, lo recomiendo ,hizo muy buen trabajo y tuve muy buena experiencia. Armida Lope.

Jose Barron
22:51 30 Nov 20
I came all the way from acton california i was having a lot of pain i search online for a root canal specialist in tijuana.From the momment i got in i felt very welcome friendly staff they help me with my root canal treatment, it was great no pain im out of pain i got my teeth clean i can t say more i thinks is the best dental clinic in tijuana Thanks to everyone

Lorena Quevedo
22:13 30 Nov 20
Me gusto la atencion y servicio que recibi con mi dentista Dr. Alvarez y su equipo, muy profesional y atento a que estuviera siempre comoda al ser atendida, sus asistentes muy amables y atentas, recomiendo esta clinica dental por su profesionalismo y atencion.

ALEJANDRO VILLASEÑOR S.
07:37 28 Nov 20
Excelente servicio, hace 4 años que me realice una endodoncia y todo perfecto , lo recomiendo al 100

Paula Nuñez
04:19 28 Nov 20

Esmeralda Rose
03:30 27 Nov 20
Best dentist I have ever been to. Flew all the way from Austin just to get my root canal done and I am very happy with the results. Dr. Alejandro was able to give me a dental plan with great prices. I definitely will be coming back in 2021 to finish my entire dental plan. Doctor was very knowledgeable and confident in his work which made me feel very comfortable and trustworthy of him. Assistants were very funny and sweet as well. definitely recommend!!!

Queta talamantes
22:13 19 Nov 20
El llegar al consultorio es una experiencia fabulosa en todos los sentidos, una sensación de confianza y sobre todo una limpieza increíble. Mis felicitaciones por ser unos profesionales en su trabajo a la Dra Mayte Gambino, Dr Alex Álvarez y a Claudia por sus atenciones. Un lugar donde pueden realizar todos los trabajos necesarios para que tu dentadura quede al💯. Felicidades por tan excelente trabajo

Margo Roja
20:39 18 Nov 20
Dr. Alex Alvarez is The best on his area in all Tijuana has treated me with great professionalism, especially in my root canal and my crowns, fillings only with the best quality materials. his office it is such a nice practice with all the technology can imagine that only exist in usa he have it on Mexico.I recommend it to my all Friends and family.

Yigal Adato
04:39 16 Nov 20
I woke up on a Sunday morning with excruciating pain and I was going crazy. I took some pain meds and wanted to see if I could see a dentist on Monday morning. I called around and went in and they told me I need a root canal asap. I called around and got pricing and it was insane. Someone recommended that I go down to Tijuana to see what could be done.I called TJ Endodontics after seeing their reviews and made an appointment for the same day. I went in and Dr Alex and his crew were amazing.They took their time to make sure my infection was cleaned out, explained the whole process, and really gave me incredible service.I am a business consultant and rarely do I see businesses really go over the top for clients and these guys do just that.If you need dental work, you have found the top of the class.

Edgar Martinez
03:11 16 Nov 20
I came to tijuana for a root canal treatment i was looking for a good endodontist in tijuana search on the web saw the reviews took the risk I did a good decision everybody make feel welcome front desk Claudia Dr Alvarez and Dr Larissa help me with my treatment I'm out of pain was able to save my tooth thanks TJ ENDODONTICS

Alan Vargas
18:56 07 Nov 20

Very friendly staff! All the way from the receptionist to the Dentists. I traveled from my home state in Colorado and paid less than a 3rd of the price I was quoted for, in the US, for the work I needed .Very professional. If you need an endodontic procedure this is a great place. I can honestly say as a nervous person the experience was very good. They play music in the background, constantly check on your comfort level (in English) and provide local anesthetics. They even had a weird squishy toy named "Panchito" to ease my nerves LOL. I had a root canal including the crown, retreat, and even an implant here. So I can tell you by experience this place has high standards, is clean, and I was told they accept American insurance (PPO).

Santa Hernan
07:24 06 Nov 20
Fue un trato muy bueno las instalaciones estan muy limpias me senti muy comoda y el servicio es excepcional lo recomiendo al 100 % 👌

Kirit Patel
00:31 06 Nov 20
The Doctor is great, office staff is very friendly .To day I have root canal in my # 4 teeth , Doctor did great job, he did his work very carefully, and check every point that his work is perfect and do not get any pain to me.

Pascal Reyes
20:29 04 Nov 20
Acudí a Tj Endodontics por unos problemas que tuve en mis dientes, uno de ellos se me astillo y el otro se me quebró a la mitad me recomendaron este consultorio por tener muy buenos dentistas y un muy buen servicio de atención.Cabe mencionar que el trato fue muy bueno desde la entrada (recepcionista) hasta la atencion y modo de trabajar del Dr. Alejandro Alvarez. Quedo contento con el trabajo que me hicieron y si llegara a necesitar atención dental sin duda regresaría a TJ ENDODONTICS.

Jorge Alberto Arce Severino
23:17 30 Oct 20
Excelente atención médica, con intrumental de vanguardia, y cómodas y modernas instalaciones.
CUTTING-EDGE DENTAL TECHNOLOGY
For Root Canals Treatment we have one of the main advantages at TJ Endodontics is our commitment to technology advancements, and our investment in the latest and best equipment allows us to offer you most root canal treatments in-house that get efficient results, without the need to rely on external resources. This translates into highly accurate, comfortable and quick procedures that our patients deserve and appreciate.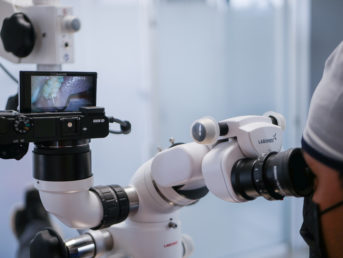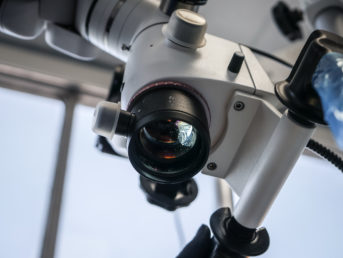 Enjoying your visit
TJ Endodontics, based in Tijuana, Mexico, is strategically located right across the San Diego border, on the corporate-commercial zone of the city.
Of course, as Tijuana is quickly becoming one of the top destinations both for medical and recreational tourism, our staff can provide you with all the information you need to get the most out of your visit. From high-end restaurants, museums, partner clinics and artisan shopping, it´s all minutes away!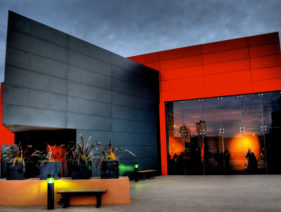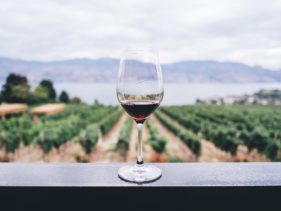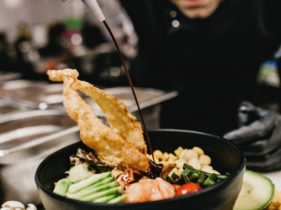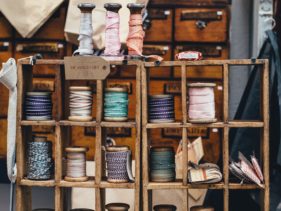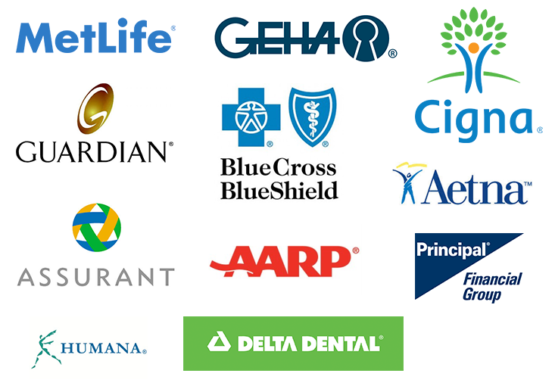 Claim your PPO Insurance!
We accept most PPO DENTAL INSURANCES We can help you take advantage of your insurance. Contact us and we will go over the details with you to get the most out of your plan.
TJ Endodontics. – 2019 All Rights Reserved.