WORLD CLASS DENTISTRY
ROOT CANAL TREATMENT
Our combined technology, expertise, and quality
patient care will have you feeling your best in no time.
Call today at our U.S.A number
(619) 409-2396
We are just a 5 minute drive from the border

About our Clinic
In TJ Endodontics we focus on root canal treatment therapy. Your dental health is my true passion, and I always make sure that our patients not only get the best treatment but also feel safe before, during and after your procedure.
I personally address all of your concerns and stay on top all of the details to make sure you get an amazing experience. Please feel free to contact our team to answer any questions and to schedule an dental appointment. I´ll be looking forward to getting you the smile you deserve.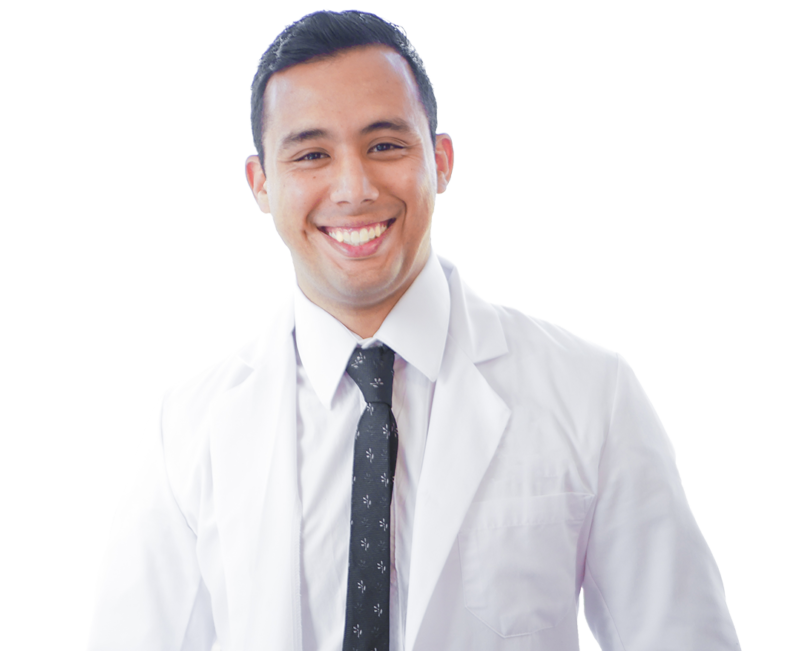 Queta talamantes
22:13 19 Nov 20
El llegar al consultorio es una experiencia fabulosa en todos los sentidos, una sensación de confianza y sobre todo una limpieza increíble. Mis felicitaciones por ser unos profesionales en su trabajo a la Dra Mayte Gambino, Dr Alex Álvarez y a Claudia por sus atenciones. Un lugar donde pueden realizar todos los trabajos necesarios para que tu dentadura quede al💯. Felicidades por tan excelente trabajo

Margo Roja
20:39 18 Nov 20
Dr. Alex Alvarez is The best on his area in all Tijuana has treated me with great professionalism, especially in my root canal and my crowns, fillings only with the best quality materials. his office it is such a nice practice with all the technology can imagine that only exist in usa he have it on Mexico.I recommend it to my all Friends and family.

Yigal Adato
04:39 16 Nov 20
I woke up on a Sunday morning with excruciating pain and I was going crazy. I took some pain meds and wanted to see if I could see a dentist on Monday morning. I called around and went in and they told me I need a root canal asap. I called around and got pricing and it was insane. Someone recommended that I go down to Tijuana to see what could be done.I called TJ Endodontics after seeing their reviews and made an appointment for the same day. I went in and Dr Alex and his crew were amazing.They took their time to make sure my infection was cleaned out, explained the whole process, and really gave me incredible service.I am a business consultant and rarely do I see businesses really go over the top for clients and these guys do just that.If you need dental work, you have found the top of the class.

Edgar Martinez
03:11 16 Nov 20
I came to tijuana for a root canal treatment i was looking for a good endodontist in tijuana search on the web saw the reviews took the risk I did a good decision everybody make feel welcome front desk Claudia Dr Alvarez and Dr Larissa help me with my treatment I'm out of pain was able to save my tooth thanks TJ ENDODONTICS

Alan Vargas
18:56 07 Nov 20

Very friendly staff! All the way from the receptionist to the Dentists. I traveled from my home state in Colorado and paid less than a 3rd of the price I was quoted for, in the US, for the work I needed .Very professional. If you need an endodontic procedure this is a great place. I can honestly say as a nervous person the experience was very good. They play music in the background, constantly check on your comfort level (in English) and provide local anesthetics. They even had a weird squishy toy named "Panchito" to ease my nerves LOL. I had a root canal including the crown, retreat, and even an implant here. So I can tell you by experience this place has high standards, is clean, and I was told they accept American insurance (PPO).

Santa Hernan
07:24 06 Nov 20
Fue un trato muy bueno las instalaciones estan muy limpias me senti muy comoda y el servicio es excepcional lo recomiendo al 100 % 👌

Kirit Patel
00:31 06 Nov 20
The Doctor is great, office staff is very friendly .To day I have root canal in my # 4 teeth , Doctor did great job, he did his work very carefully, and check every point that his work is perfect and do not get any pain to me.

Pascal Reyes
20:29 04 Nov 20
Acudí a Tj Endodontics por unos problemas que tuve en mis dientes, uno de ellos se me astillo y el otro se me quebró a la mitad me recomendaron este consultorio por tener muy buenos dentistas y un muy buen servicio de atención.Cabe mencionar que el trato fue muy bueno desde la entrada (recepcionista) hasta la atencion y modo de trabajar del Dr. Alejandro Alvarez. Quedo contento con el trabajo que me hicieron y si llegara a necesitar atención dental sin duda regresaría a TJ ENDODONTICS.

Jorge Alberto Arce Severino
23:17 30 Oct 20
Excelente atención médica, con intrumental de vanguardia, y cómodas y modernas instalaciones.

Abigail Andrade
22:10 30 Oct 20
Excelente servicio, muy profesionales. El doctor Álvarez atiendio mis llamadas de inmediato y por chat también. Lo recomiendo ampliamente. Gracias a todos los doctores por su atención.

Eva Fierro
00:25 29 Oct 20
Excelente trato por parte del dentista Alex y su equipo de trabajo. Intervenida para que me realizara un re-tratamiento de endodoncia de una infección bacteriana. Tiene excelente equipo biomédico, excelente conocimiento para resolver problemas médicos y mucha práctica, un trato muy profesional. Completamente recomendado.

Kelli Page
22:06 26 Oct 20
Thanks Dr Alex, you solved my root canal problem, when I thought there was no hope. My other dentist warned me I might not be able to save the tooth and yet you were able to do a very difficult repair and clean up. I know it was a challenge, and thank you also for helping me calm down from so much anxiety and nervousness. Your confident and patient attitude and taking time to listen to all my nervous concerns helped me breathe and relax as much as possible.

dario vargas
20:49 24 Oct 20

Leticia Garcia
21:52 15 Oct 20
great attention from the momment you get at front desk to thr chair, i was able to smile again i had years with out smiling now im happy with my new smile.DR ALEX ALVAREZ DID A COUPLE OF ROOT CANALS AND CROWNS thanks tj endodontics

johnny garza
06:22 13 Oct 20
Dr.Alex and his team were very flexible to fit me in for a emergency root canal. He was able to explain and provide me with a treatment plan that works well for me .

Elizabeth Del Valle
20:21 09 Oct 20
Soy una persona que sufre un poco de ansiedad y me sentia nerviosa al venir a hacerme una endodoncia. La verdad me fue muy bien con el Dr Alejandro. Mucha calma, limpieza y amabilidad. RECOMENDADO al 100 %.

Cynthia Cota
00:50 08 Oct 20
Llegue con mucho dolor por una endondoncia mal realizada.Excelente Atención y me ayudaron con mi problema.Muy recomendable!!!!!

Eva Garcia
18:20 07 Oct 20
Excelente atención para los pacientes, instalaciones impecables y modernas personal perfectamente capacitado y sumamente amables 😊

Becky Garcia
18:02 07 Oct 20
Excelente atención en Recepción, atención e instalaciones 😉

suleima lozano
17:15 07 Oct 20
Fui recomendada con el Dr. Alex, mi caso era algo difícil pero después de tres visitas consiguió arreglarme el rootcanal y la cdd es muy profesional y delicado con su trabajo muy contenta con su trabajo! Lo recomiendo 100%

Minimoto Minjarez
23:57 06 Oct 20
primero magnífica atención y el doc Alejandro y el doc Luis magnífica atención y sobretodo siempre al.pediente de uno me voy muy contenta gracias x su magnífica atención

LanceMaggie Palser
06:02 03 Oct 20
I had the BEST experience with Dr. Alex! I needed an URGENT root canal and couldn't get in to see anyone for a month in Colorado. Dr. Alex fit me in his busy schedule in just a matter of days, at a fraction of the cost! He's very personable and it's very obvious that he truly cares about his patients. He understands that no one wants to get a root canal, therefore he's very patient and comforting the whole time he's working on you. The office is also very clean and the staff is highly trained and professional. I definitely plan on seeing him for my future dental needs!I would highly recommend to anyone and everyone!!

Janno Galiste
03:56 30 Sep 20
Wonderful and warm experience with Tj Endodontic and the entire staff are beyond amazing! I would highly recommend to anyone.

Magic Labs
00:49 29 Sep 20
Amazing staff. High-end facilities and very affordable pricing. Dr. Alex Alvarez is very professional and friendly, highly recommended!

nesreen hindi
00:43 29 Sep 20
Dr. Alex and his staff are an amazing team! They are all so sweet and professional. I came in to see him because I had two bad root canal done in the past that got infected and he took me right away and gave me a great treatment plan. Not only did he do an amazing job fixing my root canals they even look great. Now you can't even tell that I have a cap in my mouth. 😊. A great plus is he that he has all the newest tools and machines so you know your getting the best treatment. I would definitely recommend him and his team. And they will be seeing me and family again. Thanks Dr. Alex😊

Muy buen servicio y atencion al cliente. Quede muy satisfecha con el trabajo.

Cesar De Leon
23:09 21 Sep 20
Excelente Sevicio! Tecnología Moderna! Excelentes doctores!

Raymundo Herrera Hernandez
00:29 16 Sep 20
Fuí aHacerme una endodoncia con el Dr Alex Alvarez referido por mi dentista y puedo decir 1.- consultorios impecable de limpio2.- Todo el personal de recepciòn y asistentes muy amables3.- El Dr Alex Alvarez muy hàbil inspira mucha confianza y muy pràctico no sentí nada durante el procedimiento ni despuès. Totalmente recomendado👌🏻

Leticia Gaona
22:49 11 Sep 20
Llegue por un diente quebrado y me pudieron atender al día siguiente, la doctora Isabel me hizo mi revisión, plan de trabajo y unas semanas después ya tengo una endodoncia y corona nueva 😁. Todo el equipo de trabajo es muy atento, profesional, las instalaciones y equipo de trabajo de 1ra, se nota la pasión hacia su trabajo, totalmente recomendados 👌🏼😊

lourdes coronel
18:08 11 Sep 20
Today I had an appointment at this Dental ClinicI was very nervous at beginning but the staff is amazing front desk Claudia great attention, the Drs starting the evaluation letting me know everything I need, explaining the treatments, I had a root canal done by Dr Alvarez he is amazing no pain it all. I had a great experience the best of all it is I I'm able to keep my tooth thanks Tj endodontics

Krystal Vazquez
05:49 10 Sep 20
Great experience. The staff is amazing! The receptionist is very friendly and welcoming, and is always accommodating to any needs me or my husband had. And all the doctors and assistants are amazing too. Very knowledgeable and friendly. I can tell that the staff is truly concerned by my needs as a patient. The clinic is also always clean and well equipped! Thank you all for providing amazing service

Quedé muy conforme y feliz con mi tratamiento realizado, excelente trato, muy profesionales desde recepción hasta el momento de estar en el sillón dental. Muy amables y excelente equipo de trabajo. Recomendados 👌

Cristhian Medel
01:13 08 Sep 20
I had a great experience in tj endodonticsThey did my full evaluation and cleaning. I had to do a root canal treatment Dr alvarez explaing me everything and he did a great job im out of pain im able to keep my tooth i strongly reccomend this team of great dentist everyone make you feel welcome thanks tj endodontics!

Omar Bermudez
00:07 08 Sep 20
I came to Tj Endodontics for a root canal procedure on one of my molars. I've to say that I was very impressed with the professional service that they provide once I arrived to the dental office.Dr. Alex is very servicial and professional on his matters and always taking care about my integrity and health.I didn't feel any pain on this procedure that usually people thinks are painful. at the end, my experience with Dr Alex and TJ Endodontics was exceptional and if I need to recommend a dental office in Tijuana for sure will be them.I just follow them on their social media pages and shared some information with friends and family.Thank You Dr Alex

Angel Aguilar
17:52 07 Sep 20
Excellente trabajo y muy profesional todo.

Aldair Herrejón-Andrade
01:11 04 Sep 20
I really enjoyed my experience at TJ Endodontics. Everyone is responsible and super friendly. The place looks always clean, and they take the proper precautions due to the current pandemic. I would definitely recommend this place.

Mireya Arellanos
18:17 24 Aug 20
im very please with the attention at this Dental Clinic I had a dental emergency that make visita tj endodontics they did a couple of root Canals and I only have a weeks to complete the 3 root Canals and crowns they did it on time thanks to the team of tj endodontics Dra Isabel, Dr Alex and Dra Larissa I will recommend this clinic

Claudia yanez
03:33 22 Aug 20
I went to TJ Endodontics to get some crowns done and since the entrance to the dental chair everything was impeccable and the staff were really friendly. Dr Larissa was my doctor and she made me feel really comfortable and she explained my treatment really well. I didn't have any pain at all. The office has great technology and they work with great quality material. I will definitely come back to follow up my treatment

Elizabeth Lopez
02:09 19 Aug 20
The best Dental Clinic I've gone to so far in Tijuana! Dr. Alex and his team have good strong work ethics. They were able to do an amazing Root Canal. First thing they did when I got there was greet me and welcomed me with a smile😃 and explained detail by detail step by step on what they were going to do on my tooth. I highly recommend Tj Endodontics 👌. Go check them out, your gonna love them and their professional, astonishing work! 😉👍

ricardo bedoy
02:02 19 Aug 20
Highly recommended, excellent customer service from everyone working at Tj Endodontics.I have had visit many clinics in Tijuana and San Diego and this is one of the most clean and with the best equipment.Muy buen recomendado, todos los que trabajan en Tj Endodontics son muy amables con los clientes.He visitado muchas clinicas en Tijuana y San Diego y puedo decir que esta oficina es de las mas limpias y mejor equipadas.

rosa gonzalez
20:05 10 Aug 20
Hola mi nombre es Rosa Maria Gonzalez bueno yo estoy muy agradesida con el doctor Alex Alvarez por el gran trajao que hiso en mis dientes. Se lo recomiendo al cien porciento!!!

Ernesto Dozal
18:54 06 Aug 20
VERY NICE INSTALATIONS DR ALEX ALVAREZ DID A GREAT JOB DOING A ROOT CANAL IN ONE OF MY UPPERS MOLARS PAINLESS TREATMENT AND HES TEAM I STRONGLY RECCOMENT ROOT CANALS HERE THANKS TJ ENDODONTICS

luisanna valenzuela
23:08 05 Aug 20
Excelente servicio, muy buena atención e instalaciones.

ANA MARIA RODRIGUEZ - LOPEZ
20:05 05 Aug 20
Excelente atención y servicio, totalmente recomendado.

Mariana Cuevas
21:54 04 Aug 20
Muy buena atención muy amable el Dr. Alejandro y su equipo quede muy conforme con su excelente trabajo muchas gracias lo recomiendo ampliamente

david urrutia
18:16 01 Aug 20
Muy buena atencion y sus intalaciones son muy limpias, el doctor Alvares te trata muy profetional, se los recomiendo.Very good attention and its facilities are very clean, Dr. Alvares treats you very professionally, I recommend them.

Sergio Morales
02:00 30 Jul 20
Muy buena atencion de todo el personal, y sobre todo el profesionalismo del dr Alejandro en su especialidad no cabe duda muy buen endodoncista mis mas sinceras recomendaciones para cualquier tipo de tratamiento

Excelente atención, amabilidad y respeto, además de excelentes instalaciones muy limpias...Resolvió mi caso... tenía un fragmento de instrumento en una de mis raíces y no me habían dado buen pronóstico... creí que perdería mi molar... el Dr. Alex Alvarez logró retirar el fragmento exitosamente ... 😁👌🏻Excelente trabajo doc .. muchas gracias 😷👍🏻

Andres Gutierrez
23:46 28 Jul 20
Gran atención de parte de la Dra. Acosta, excelente atencion de todo el personal y sus instalaciones son impecables.
CUTTING-EDGE DENTAL TECHNOLOGY
For Root Canals Treatment we have one of the main advantages at TJ Endodontics is our commitment to technology advancements, and our investment in the latest and best equipment allows us to offer you most root canal treatments in-house that get efficient results, without the need to rely on external resources. This translates into highly accurate, comfortable and quick procedures that our patients deserve and appreciate.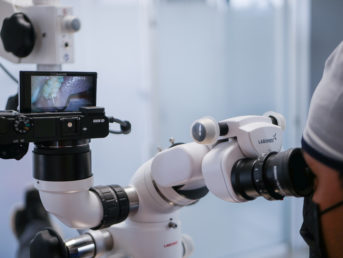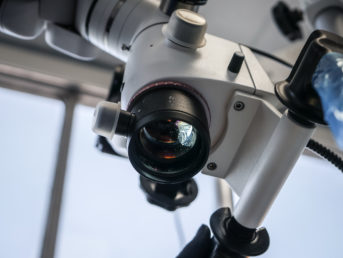 Enjoying your visit
TJ Endodontics, based in Tijuana, Mexico, is strategically located right across the San Diego border, on the corporate-commercial zone of the city.
Of course, as Tijuana is quickly becoming one of the top destinations both for medical and recreational tourism, our staff can provide you with all the information you need to get the most out of your visit. From high-end restaurants, museums, partner clinics and artisan shopping, it´s all minutes away!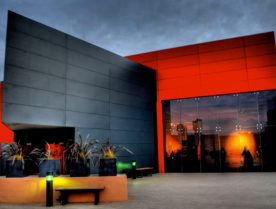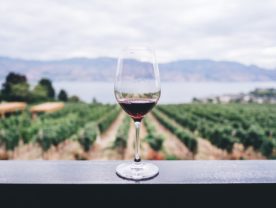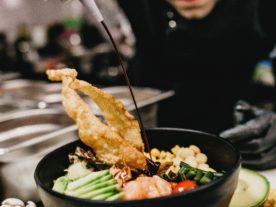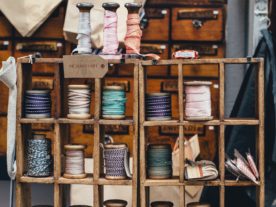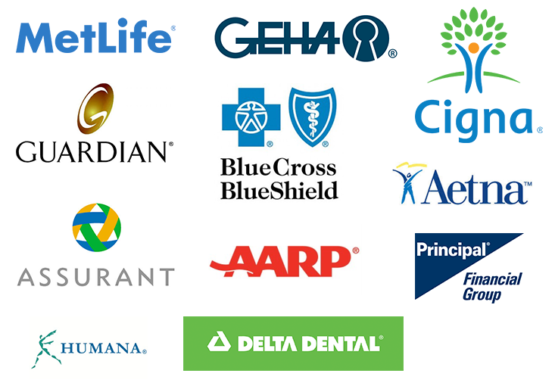 Claim your PPO Insurance!
We accept most organizations! We can help you take advantage of your insurance. Contact us and we´ll go over the details with you to get the most out of your plan.
TJ Endodontics. – 2019 All Rights Reserved.